A young girl received the surprise of a lifetime when she received a baby pig as a gift from her dad recently.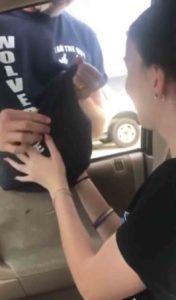 Jewel Parr, 18, from Rockledge, Florida, was sitting inside her car when her dad, Solen, 46, bought a baby pig to surprise her.
A video filmed by Jade, 20, Jewel's sister, shows the moment when Solen hid the piglet under his shirt, and passed it through the car window to Jewel who was sitting on the passenger side. See her adorable reaction as she hugs the piglet and burst into tears.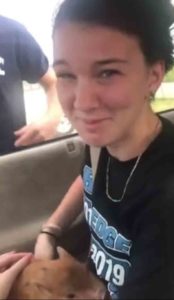 Jewel named her 1-month-old pig Juju, and took to social media to share posts after this particular video reached nine million views. Jade, said: "Jewel had been asking my parents for a pet pig since she was five-years-old. "Finally, my dad got a chance to buy her one and we were all looking forward to surprise her with it.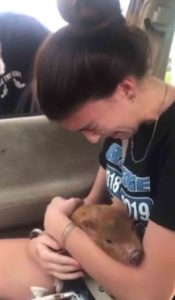 She says they were expecting her to cry but not so much as she did in the video. "Then my dad started crying as well while I was laughing out loud."
This is one of the sweetest videos we have seen in a long time, it surely has made our day bright.