In what felt like a moment ripped from a dramatic film, Officer Dylan Coffman of the Flagler Beach Police Department sprang into action to save two swimmers caught in a perilous rip current on a sunny Tuesday afternoon. His rapid response and fearless plunge into the treacherous waters has turned him into a local hero and a symbol of hope and faith in the community.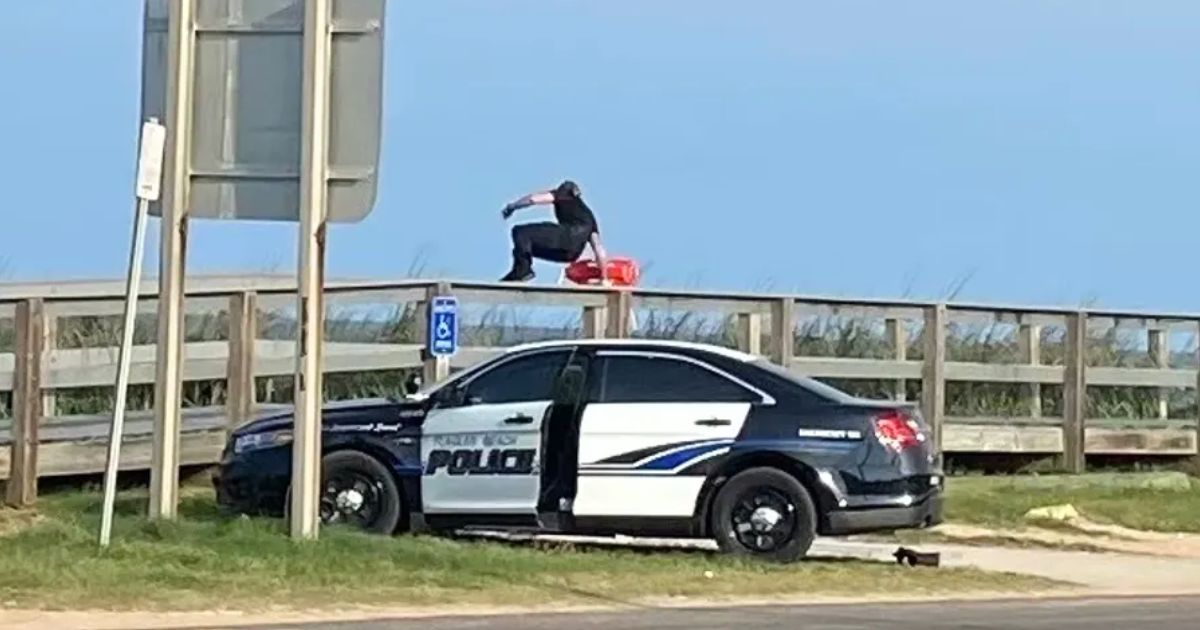 Brooke Qualls, who was nearby, watched the breathtaking scene unfold. "Literally watched him SPRINT out of his police car, ripped off his vest, and dove into the water and save not one, but two people who were extremely, so far back in the water, stuck in NASTY rip currents." she shared with immense admiration in her voice. She had been wrapping up her workday when she became a witness to this inspiring act of bravery.
Sean McSweeney, another onlooker, was equally moved by Officer Coffman's courageous act, saying, "It was shocking, at the same time heartwarming, to see that a first responder would just jump into action like that, and it was great."
Captured in a video shared with FOX 35, the heart-pounding moments when Officer Coffman and another selfless rescuer brought the men to shore were made visible to the world, one of the swimmers visibly fatigued but unscathed.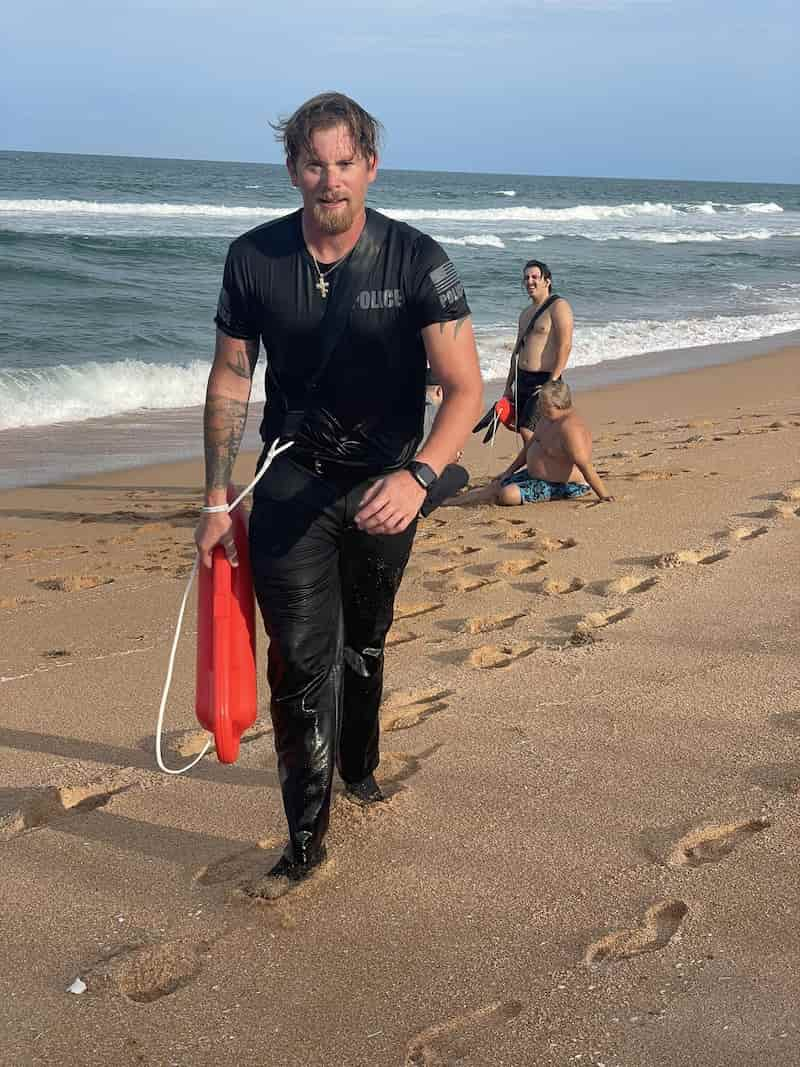 Witnesses were unanimous in their praise for Officer Coffman's professionalism and efficiency. "Seeing him go out there and how quick and efficient it was, it's just amazing seeing that," Qualls expressed.
The Flagler Beach Police Department, expressing their pride, applauded Officer Coffman, stating, "Kudos Dylan on going above and beyond to make our city safe," They also used this incident as a teachable moment, guiding the public on handling rip currents, advising calmness and strategic swimming parallel to the shore to evade the current.
This heroic episode is a vivid reminder of the depth of sacrifices and risks our first responders embrace to ensure our safety.