A teen and her family were shocked to see police officers at their doorstep during a party. But it turned out to be a happy ending story.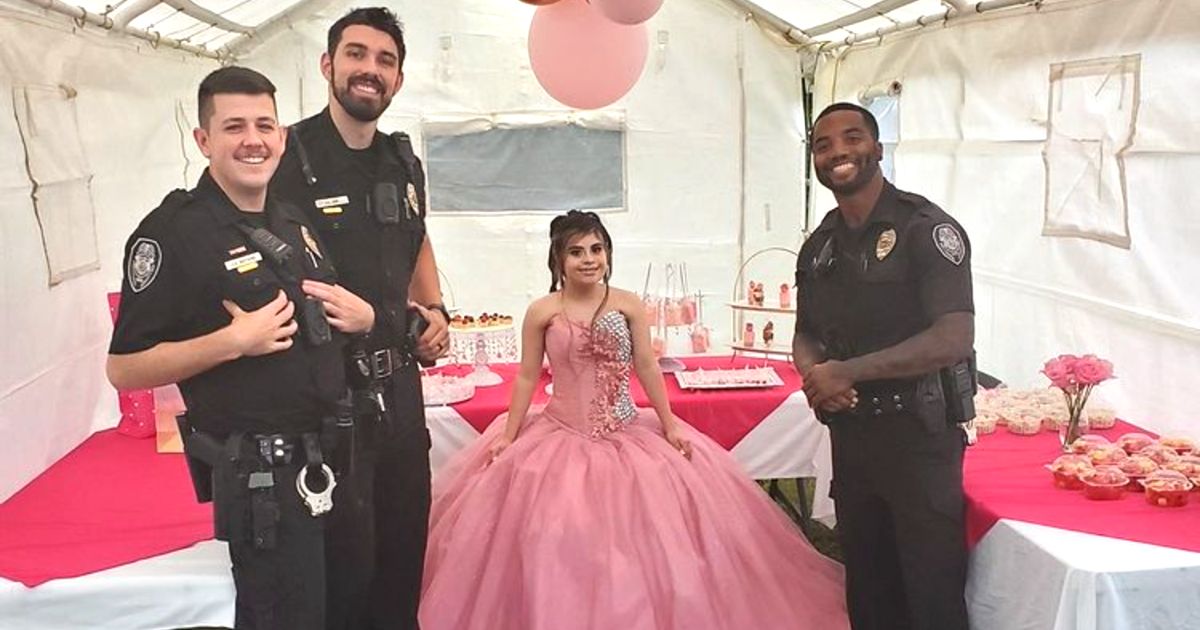 Officer Matthews, King and Johnson of the Greensboro Police Department responded to a noise complaint at Greensboro, North Carolina. But when they arrived there, they discovered that the family were celebrating the teen's quinceañera. They were invited over by the family to some food. They happily accepted the offer.
The officers after a sumptuous meal had fun interacting with the kids present at the party and distributed them the Greensboro Police Department stickers. They also took a photo with the birthday girl and wished her a happy birthday.
The police officers' kind gesture made the young lady's day extra special and brought much joy to everyone around her.