Seven off-duty firefighters came to the rescue of an airline passenger who suffered a medical emergency mid-flight.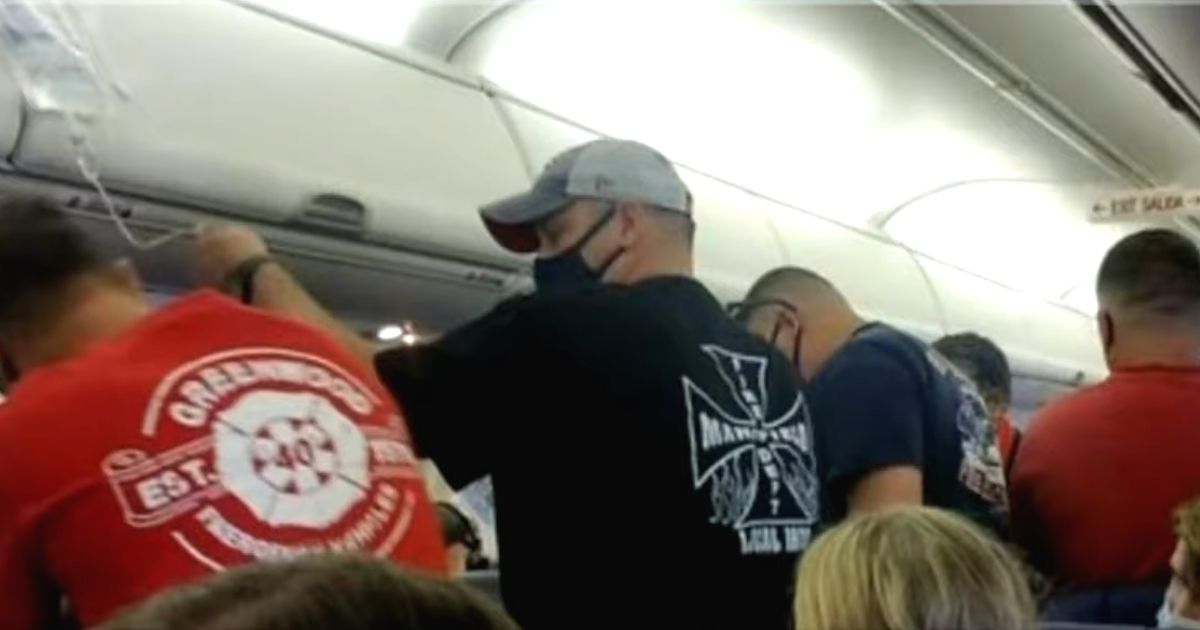 This incident is a reminder to us that essential workers like hospital workers, police and firefighters are always at our service even though they may be officially off-duty.
The seven off-duty firefighters from Massachusetts were on their way to visit the Fallen Firefighter Memorial in Colorado Springs, when the incident unfolded at Boston Logan International Airport.
The names of the 7 firefighters are Chief Christopher Coleman, Capt. George McKinnon, Capt. Josh Langille and Lt. Scott Langille with the North Attleboro Fire Department, Foxborough Firefighter Cory Shepardson and retired firefighters Jeff Badger and Rich McDonagh.
When the group were thirty minutes into the flight, a man seated on the row at the back of them started experiencing symptoms similar to a seizure.
Coleman said that the man had turned gray and wasn't responding, they then laid the passenger down and tried to find a pulse, but couldn't do so. Realizing that there was a serious problem, they immediately used every bit of their training to help the man. "We did not even have to look at each other, we just simply knew what had to get done."
McKinnon started performing CPR while Langille worked on the automated external defibrillator (AED). Not to be left behind, Coleman helped save the man's life by inserting an IV into him.
The amazing moment when these firefighters were working hard to save the man's life was captured on camera by several passengers on the plane and shared online.
"After the patient regained consciousness, we started an IV, we gave him some fluid and he remained conscious for the entire flight," Coleman explained.
The plane then landed at Chicago Midway International Airport, where the man was taken to a nearby hospital for treatment and is reported to be doing well now. Following their trip, the group returned home to a town recognition with letters of commendation, according to WHDH.
Chief Coleman reflected on the incident saying that first responders are always prepared and willing to get the job done even when they're off-duty.
"A firefighter is never off duty and this proves it, we do it every day. Whether it's 30,000 feet in the air or on the sidewalk in North Attleboro. It's our job."
"We do this stuff all over the place, in all different kinds of settings," he added. "Never thought I'd be doing it in an airplane up above."
God placed these brave firefighters at the right place-right time because he knew what was to happen in the future. We thank God for first responders and the blessing that they are to all of us.