A sick boy from the UK, who needed immediate medical treatment received an anonymous contribution of thousands of dollars from a mystery donor.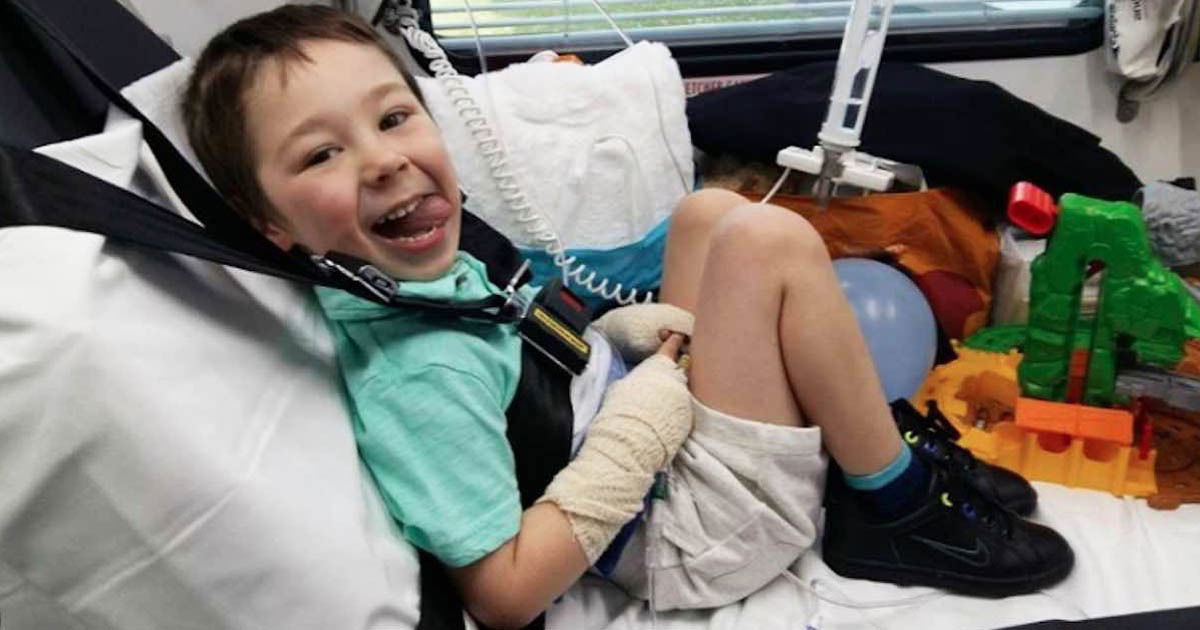 People from around the world were moved to help him but this generous donor has helped him get the treatment that he needs in the United States.
Since last month, funds have been pouring in for 4-year-old Zac Oliver, this young lad has been suffering from an extremely rare form of leukemia which affects about 200 people in the world.
The treatment including chemo sessions he has been undergoing in Telford, England, guarantee him less than 25% chance of survival, that is why the boy needs to be treated at The Children's Hospital of Philadelphia, which offers a specialized kind of therapy which increases his survival rate up to 80%.
But the treatment comes at a huge cost of $656,000 which includes cost of flying Zac and his family to the USA, as well as paying for the treatment and visas.
His parents, Mark Garbett and Hannah Oliver-Willets, reached out on news channels and across dozens of social media platforms, and local communities, which resulted in many thousands of people responding.
Through Zac's crowdfunding page they collected over $184,000 (£140,648), a third of which came from X-Factor television show host Simon Cowell.
The family was able to attain their financial goal this week, when a mystery donor who saw an article in the Daily Mail about Zac's journey responded and contributed the final $131,000 necessary to fly the boy to America for his treatment.
"It was a big shock to find out somebody had come forward pledging that amount of money," Garbett told The Daily Mail.
"It's fantastic, we can't thank this man enough. We have been working around the clock fundraising for the last month, but Zac's story being reported nationally has proved crucial."
"Some people are just born special with a desire to help others," Zac's mother said of the "amazing" benefactor.
"They have given us a massive gift – the gift of life for Zac, hopefully," she added. "But so did everybody else who helped us – the children who emptied their moneyboxes or sold their flapjacks at school cake sales."
Now Zac and his family will be flying to America in a month's time and his parents said that if any money is leftover from the trip, it will be donated to help other sick children in need.
What an incredible outpouring of love and generosity for this sick boy. God bless them all and we wish Zac a quick recovery in America.