Sophie Pecora first blew us away with her backstory and original song on America's Got Talent, now she's back with another original song as she returns to the biggest talent platform in the world.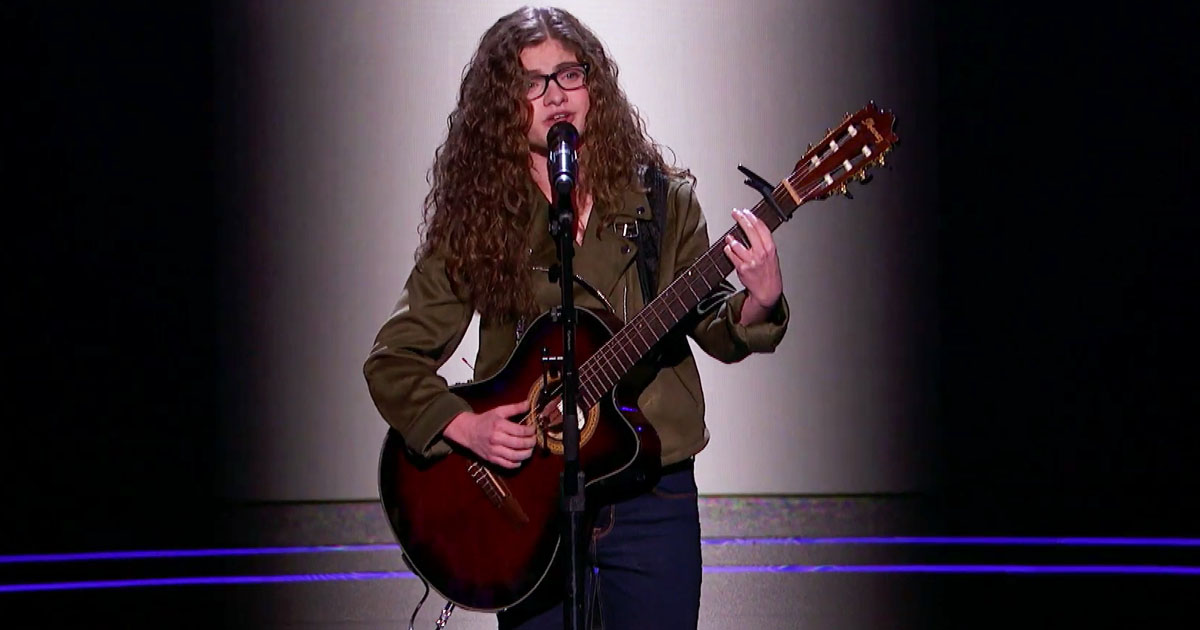 Pecora stunned audiences and got standing ovations from the judges with her song, '7th Grade,' on the earlier episode. She always knew she would make it big in the entertainment industry, but her nerves stood in the way of her dreams. But with encouragement from her family, she auditioned for America's Got Talent.
Her backstory of facing nasty instances of bullying or alienation at school, which later inspired her to write the audition song had moved people all over the USA. Her unique audition which combined singing with rapping, while playing the guitar won her four 'yes' votes from the judges.
Her latest outing at AGT 2019 saw her sing another original song 'Misfits' which is about not fitting in with the crowd. Sophie has confessed to being a shy and quiet person, but now as she is slowly gaining confidence, she is coming out of the shell and finding her identity.
Watch Sophie Pecora performing original song and earns Golden Buzzer at AGT.
Sophie got rave reviews from the judges, Gabrielle Union said, "There's nothing better than an artist that knows themselves and is very clear about their truth. And the way you expressed yourself, you just reached into our hearts and just snatched it right out."
Judge Brad Paisley really connected with her, he said he felt like he knew her and was so impressed that he pressed the golden buzzer and sent Sophie straight to the next round.
Such an inspiring young girl who has really re-invented herself on the show. We hope she goes all through the competition and wins it.