A young child was saved from being burned alive after Florida officers went above and beyond to rescue him in Seffner.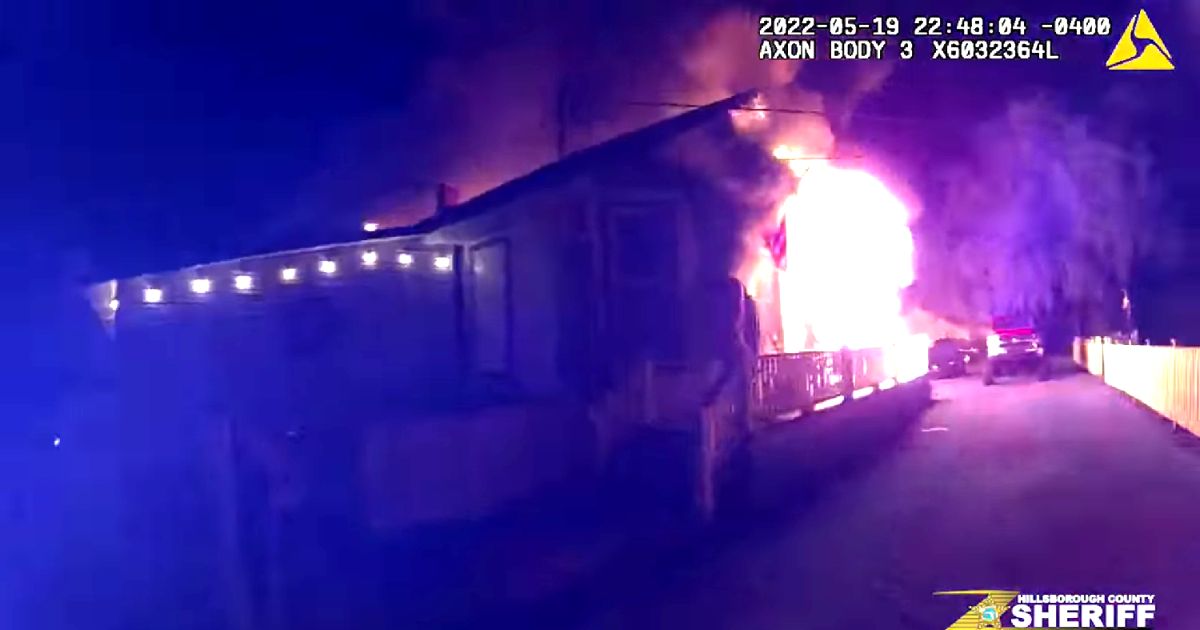 The whole incident was captured on bodycam video of the two Hillsborough County Sheriff officers that showed them racing towards the burning house as people around were screaming for help.
One woman told the officers that there was a kid inside the home, "There's a kid inside!" one woman screamed as others showed them where the child's bedroom was.
The video shows the house in flames and the cops had to break window glasses to reach inside and pull the 9-year-old boy to safety.
As think smoke was billowing out of the window, our brave men in blue fought against fire to pull out the young boy.
The boy was alive and was laid out on the grass, one woman could be heard saying, "He's breathing, he's breathing!" and "You're Okay."
The child had to be rushed to the hospital as he had inhaled smoke and was burned due to the flames.
The Hillsborough County Sheriff's Office gave out a statement saying they sent their "thoughts and prayers" to the child while praising their officers for their amazing work.
The statement read, "Our thoughts and prayers go out to the small boy who suffered injuries in last night's house fire in Seffner, [Florida]," it said.
It further read, "We are grateful to the two Hillsborough County Sheriff's Office deputies [who] risked their lives to pull this young boy out of a smoke-filled bedroom and through a window."
Let us keep that young boy in our prayers and also for the police officers who risked it all to save his life.
Our thoughts and prayers go out to the small boy who suffered injuries in last night's house fire in Seffner, FL.

We are grateful to the two Hillsborough County Sheriff's Office deputies risked their lives to pull this young boy out of a smoke filled bedroom and through a window. You can see their heroic actions in this video!

https://teamhcso.com/News/PressRelease/54f0c315-1614-4efb-8777-28b7ae00c031/22-071

Posted by Hillsborough County Sheriff's Office on Friday, 20 May 2022