Even while calls for defunding and boycotting the police are getting louder each day, stories of cops' bravery continue to inspire people all across the country.
The incident
In another daring rescue, the Ohio police saved the life of a 24-year-old woman who was trapped inside a sinking minivan after she crashed into a river Sunday night.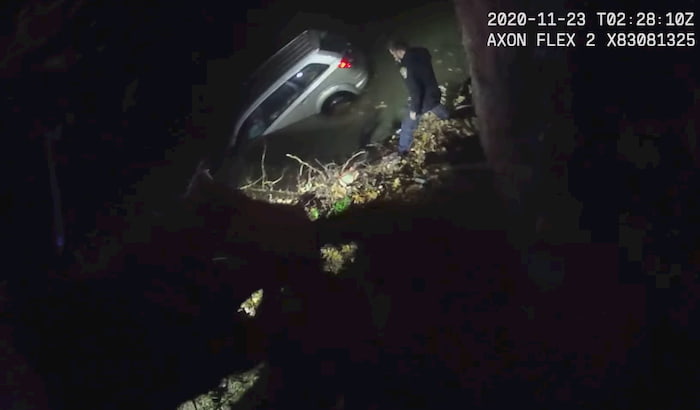 The woman was rescued by officers who jumped into icy cold waters and pulled her to safety after she fell asleep while driving back from work at 9 pm and fell straight into the Mahoning River, according to the City of Alliance Police Department.
Braving icy cold water
A dispatcher sent officers and firefighters to the scene after the woman called for help from her cell phone and calmed her down. When they arrived on the scene the woman was sitting on the back seat as the water continued to rise inside the vehicle, the bodycam footage of the officers showed.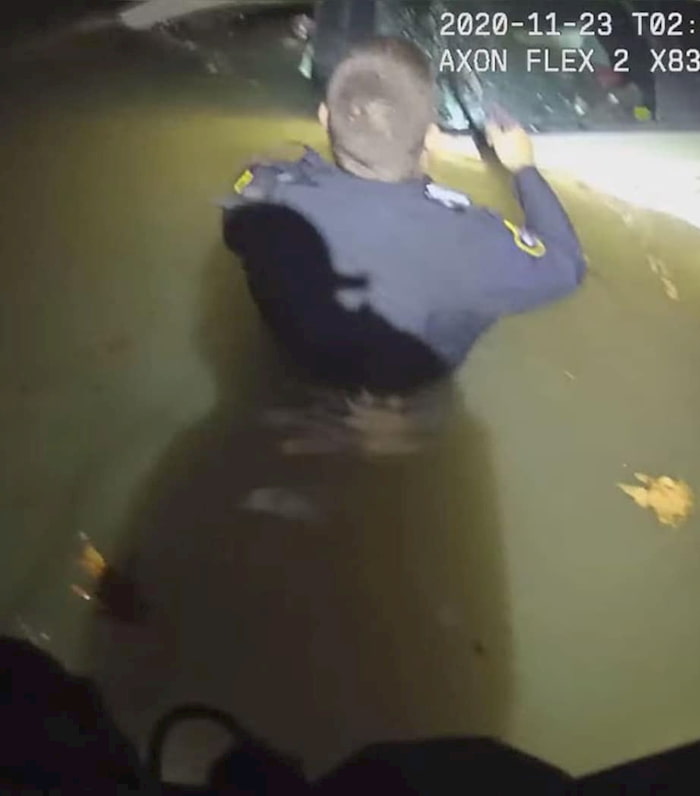 One officer could be seen struggling in the freezing water before he broke the rear window with a tomahawk and pulled the woman to the river bank. "Her car was almost full of water when the officers pulled her out of the river," Lt. Dave Bair said. "They communicated well and got her out of the vehicle. If these officers had been late by 30 seconds, I don't know if she would be here."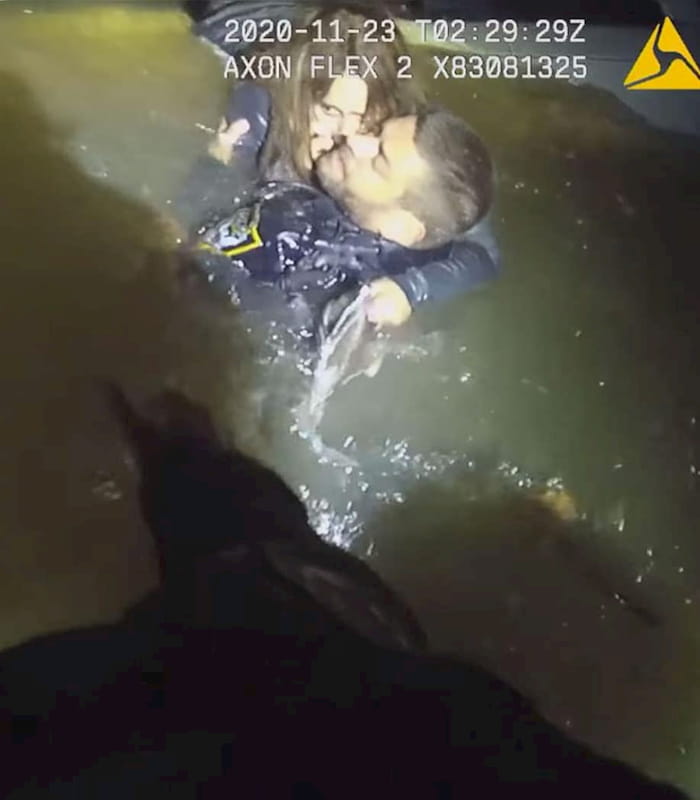 The officers were identified as Christian Tussey, Shane Tallman, Joe Amabeli, Chris McCord and Lee Rose, according to the paper. No officers were injured and the woman was treated at a hospital for minor injuries and released, police said.