With the number of suicide-related deaths going up across the world, it has been reported that a whopping 45K people took their lives in the US alone in 2016.
A brave Police officer from Virginia has been winning praise from all quarters for intervening during a situation where he saved a suicidal man from taking his own life.
James Robinson works as a Sheriff's Deputy for the York-Poquoson Sheriff's Office in Yorktown. He was on duty when 911 calls came in about a potentially suicidal man.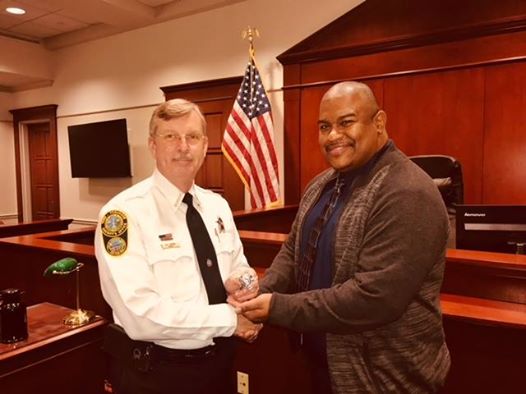 The yet-to-be identified civilian was sitting at the edge of an overpass off the U.S. Route 60 in Yorktown, Virginia.
Robinson arrived at the scene and the entire encounter was caught on his body cam.
The Sheriff's Office at York-Poquoson shared the footage on Facebook.
In the footage, Robinson is heard saying that the man was not aware that he was already there and asked the man while he was walking what was going on.
As Robinson assures him he won't touch him and maintains a safe distance from him, he keeps telling him to come to safety.
After a few minutes pass by, Robinson rushes in and pulls him into safety onto the ground.
The man starts crying and saying that there is nothing left in his life, Robinson assures him that he has plenty left.
The man has since been treated by medics and taken to a hospital afterward where he is reportedly doing fine.
We thanks God for brave officers like Robinson who go above the call of duty to save and protect people's lives.