John Burg has been spending his time singing for the elderly over the last month now. "I just come by their house outside just to lighten and brighten their day," said Burg.
Middletown musician John Burg performs gospel music to the elderly outside of their homes and he calls it "Porch Praise." He has been performing during the week in Middletown, West Chester, Dayton, and Cincinnati.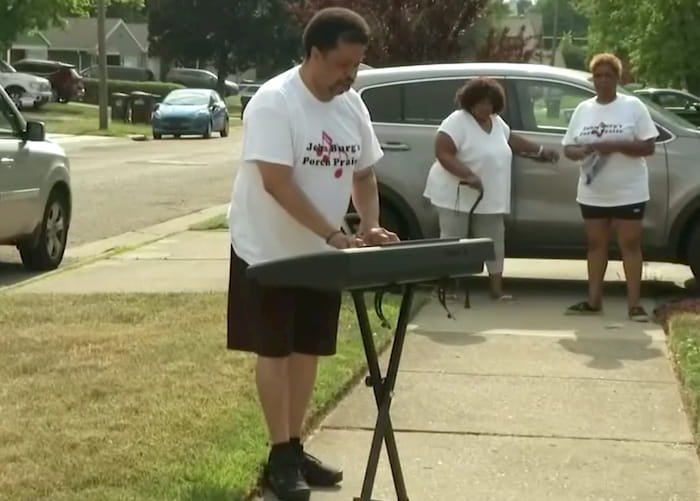 Burg says he's open to performing in other cities across Ohio and has no plans of stopping anytime soon. He performs "Porch Praise" and every Monday, Wednesday, and Saturday and travels all across the Cincinnati and Dayton areas.
Burg has won awards and been widely recognized for his talent and it all began when he was five years old. "Ever since then I've had such a desire to play the piano," he said. "I've never had lessons and I just sat down and started playing."
People are amazed by his talent, "I've never seen a person as humble, yet so great and so talented," said Rudolph Pringle, a Middletown resident. "And you just don't even know that he's that great."
"We love singing and each song he sang, he knew what we liked to hear," said Marlene Pringle, Rudolph's wife.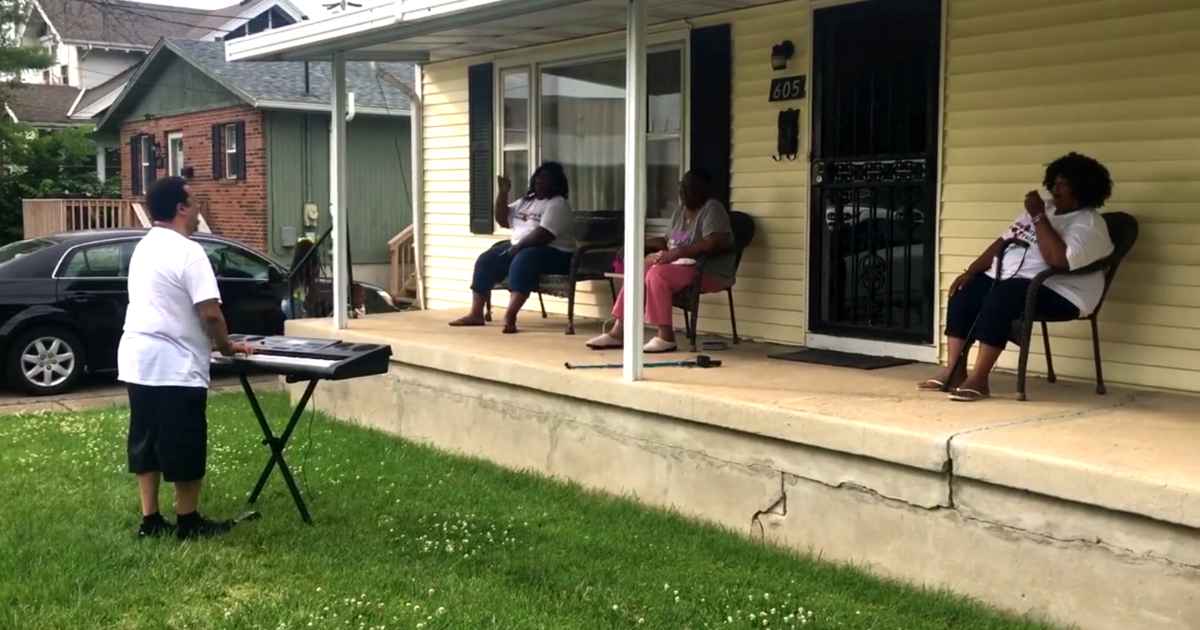 Burg has received offers to sign with large record label companies but turns it down because he'd rather play for the Lord. "I sing all types of music, but my gospel music is what I take the most sincere to my heart because it's dear and sincere to me, the things of God and to just see people smile and lighten their day," said Burg.
For about a month now, John Burg has been driving around with a keyboard setting up a concert for anyone who needs it. He sings familiar hymns, a lot of times for the elderly, while churches are closed. The music is just the encouragement his neighbors need. I share John's outreach at 10 & 11! LOCAL 12, WKRC-TV

Posted by Local 12 Tessa DiTirro on Monday, June 29, 2020
Burg has no plans of stopping anytime soon and is open to performing anywhere. "If they call me in Xenia, I'll go to Xenia," he said. "If they call me in Kansas City, I'm going to Kansas City. Wherever they need Porch Praise, God is making a way and he's a provider and I just believe and trust him."
Porch Praise #2 at Mother Mary Street's house w/ Rev. John Burg and Minister Brian Minniefield

Posted by Payne Chapel AME Hamilton on Saturday, June 20, 2020
It's so refreshing to read about John Burg who has turned down offers to sing for the music industry because he would rather use his talent for the Lord. God bless him richly for all his services.