Ashley and her husband Andrew Goette were so excited to welcome their first child into the world. She was 39-weeks pregnant and scheduled to be induced the next day.
The high school sweethearts went to bed on Oct. 16, anticipating the following day. But the joy turned to horror, when Ashley woke up to find her husband gasping for air.
Andrew was slipping into cardiac arrest due to an abnormal heart rhythm. She realised that her husband was in a serious condition. She immediately called 911 and explained the situation.
"I think my husband can't breathe," she told the dispatcher. "He was just making these sounds. I think I need to give him CPR."
The dispatcher walked Ashley through CPR while she waited for paramedics to arrive.
"I'm pregnant, I can't do this." she said desperately.
But the heavily pregnant woman went beyond her limits to save her husband's life. She performed chest compressions until paramedics arrived and took Andrew to the hospital. Doctors placed him in a medically-induced coma to reduce the chance of any possible brain damage.
The next day was uncertain, as doctors told the family to prepare for the possibility that Andrew might have suffered severe brain injury. Even if he survived, he likely would never be the same.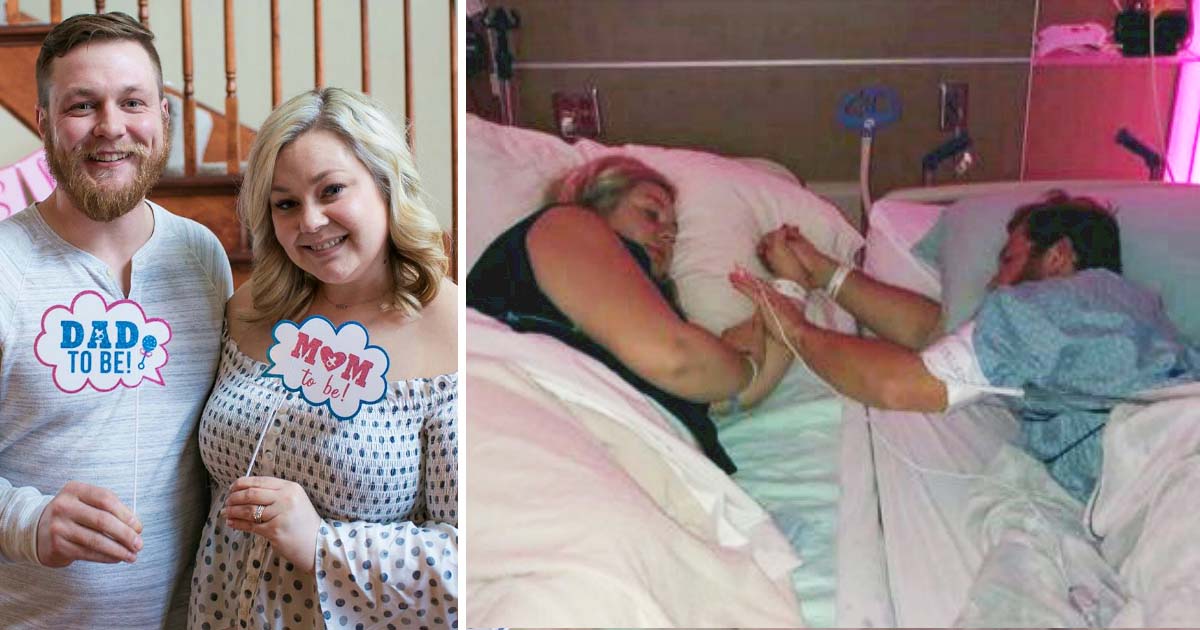 Ashley stayed by her husband's side, promising him she would wait to have the baby until he was able to wake up.
"I didn't want to have to think for one second about having to do any of this without him," Ashley said.
The next day, the family witnessed a miracle. Andrew regained consciousness and turned out to be "fully responsive and neurologically intact."
The medical experts brought him out of the coma, and the nurse said, "Andrew, open your eyes," he woke with no sign of any brain damage. He was perfectly fine, except for heart arrhythmia.
Doctors diagnosed Andrew's condition as Wolff-Parkinson-White syndrome, which caused the rapid increase in his heartbeat. The doctors planned to fix it after the baby was born.
When Ashley gave birth to their first child via C-section in the same hospital, Andrew was able to watch the special moment from his bed via FaceTime.
The hospital staffs wheeled Andrew's bed into his wife's room and he saw his baby boy Lennon for the first time.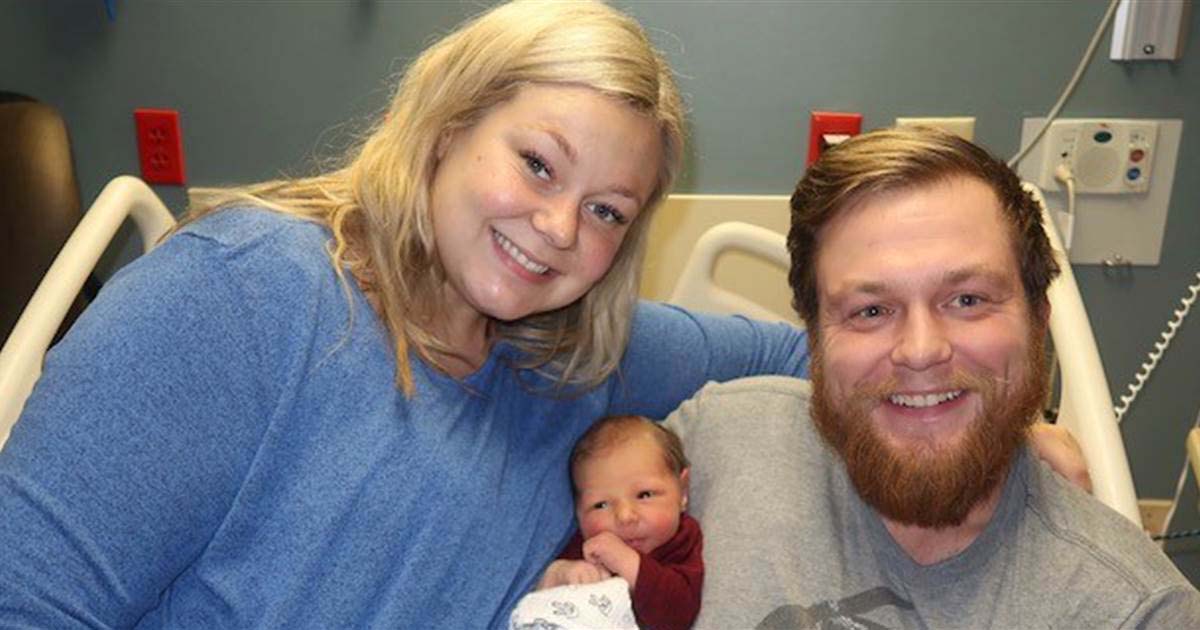 Doctors says that the only reason Andrew made it to the hospital is because of his pregnant wife's quick response.
"I don't think Andrew would be here today if it weren't for the actions of Ashley," Dr. Alex Teeters, a physician at United Hospital said.
What a blessing and surely an unforgettable birth story!