When a college senior had no option but to bring his baby daughter to class, his college professor decided to be a role model and help him out.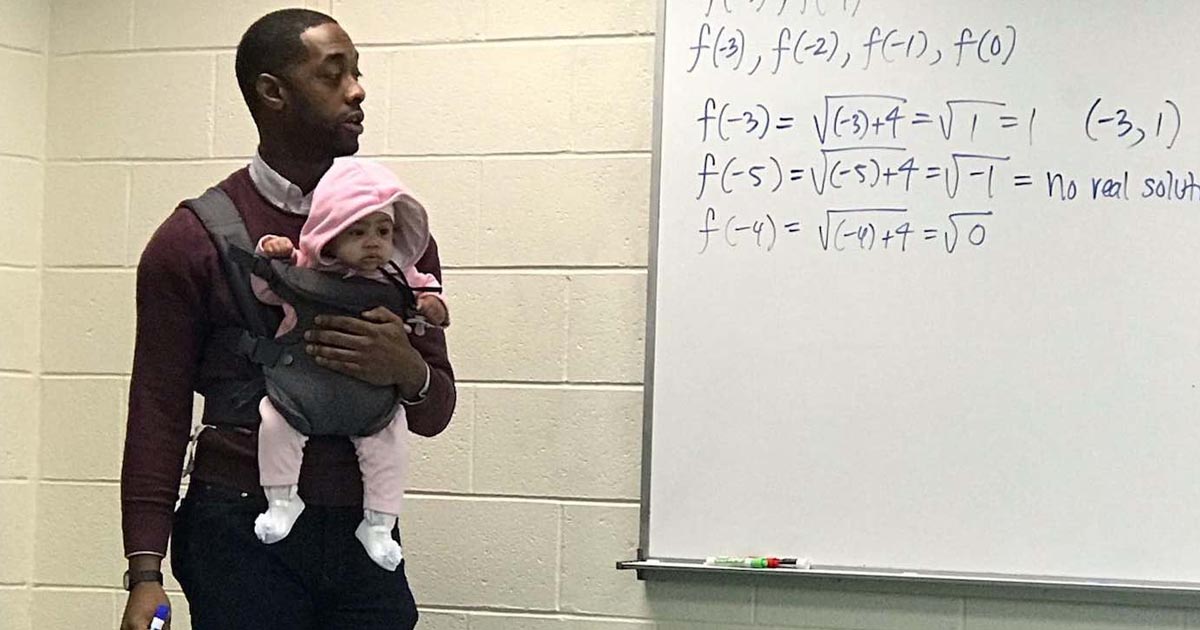 26-year-old Wayne Hayer is studying Kinesiology at Morehouse University in Atlanta, Georgia and is juggling two jobs along with his education. He is also a father to his 5-month-old daughter named Assata.
As his wife normally stays at home, to take care of their new born baby, she was in a dilemma to find someone to take care of her daughter while she had to go pick her daughter's birth certificate.
So when Hayer got to know about it, he decided to bring Assata to college as Nathan Alexander, his mathematics professor, allowed him to bring Assata to class.
So the next day, Hayer brought her to class and not only was Alexander happy to have the baby join in on the class, he also held Assata so that Hayer could focus on taking notes.
Student came to class today with his child due to no babysitter or anybody to watch her while he was in class.
My professor NATHAN ALEXANDER said "I'll hold her so you can take good notes!" #HBCU #morehouse #Respect pic.twitter.com/oogIqetseS

— TheOriginal™ (@Original_Vaughn) March 1, 2019
Classmate Nick Vaughn shared the photo of the scene on Facebook and Twitter which spread like wildfire.
We need more kindhearted and compassionate educators in our schools and colleges so that our students are not held back by anything from excelling in life.