In the midst of life's tumultuous waves, the Promises of God inscribed within the Bible verses serve as an unwavering lighthouse, guiding us towards the shore of faith.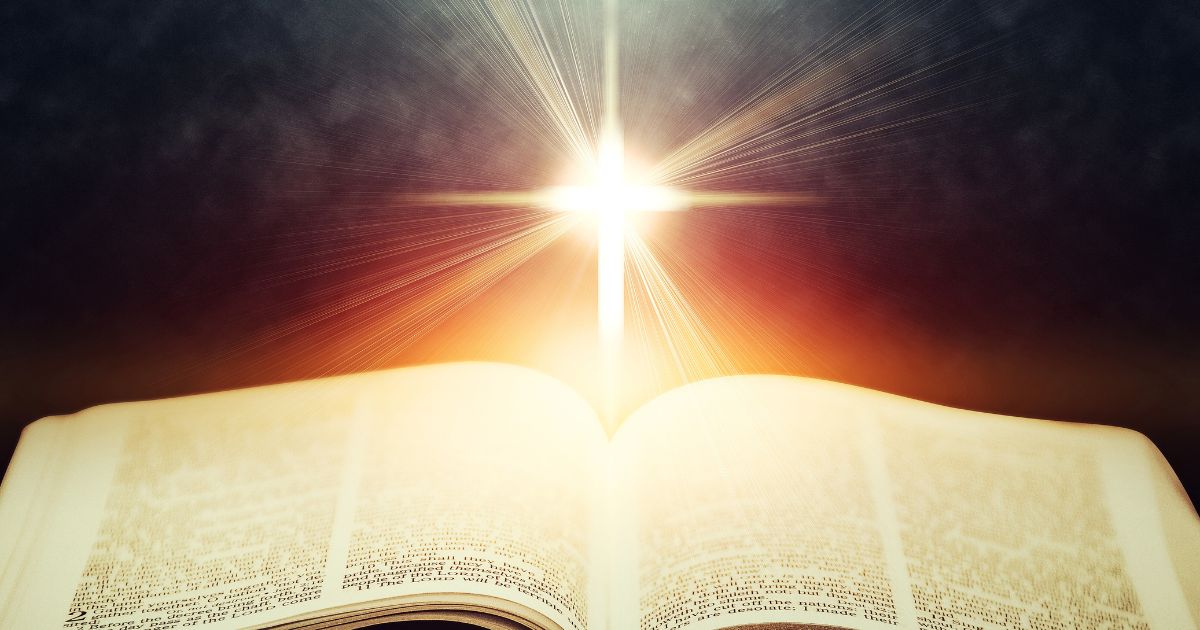 As believers, we find solace, strength, and a sense of purpose in these divine assurances, etched beautifully in the pages of the Bible. These promises are more than just words – they encapsulate God's unconditional love, His enduring faithfulness, and His omnipotent power.
God's Promise of Salvation
The cornerstone among the Promises of God is the assurance of salvation. This promise is embodied in John 3:16, "For God so loved the world that He gave His one and only Son, that whoever believes in Him shall not perish but have eternal life." Such an affirmation showcases God's deep love and His grand plan of salvation for humanity through Jesus Christ.
Bible verses
Romans 10:9: "If you declare with your mouth, 'Jesus is Lord,' and believe in your heart that God raised him from the dead, you will be saved."
Ephesians 2:8-9: "For it is by grace you have been saved, through faith—and this is not from yourselves, it is the gift of God—not by works, so that no one can boast."

Unchanging Love of God
Romans 8:38-39 conveys the enduring nature of God's love. "For I am convinced that neither death nor life, neither angels nor demons, neither the present nor the future, nor any powers, neither height nor depth, nor anything else in all creation, will be able to separate us from the love of God that is in Christ Jesus our Lord." Hence, there is nothing in existence that can detach us from His divine love.
Bible verses
Jeremiah 31:3: "The LORD appeared to us in the past, saying: 'I have loved you with an everlasting love; I have drawn you with unfailing kindness.'"
1 John 4:16: "And so we know and rely on the love God has for us. God is love. Whoever lives in love lives in God, and God in them."

Assurance of God's Faithfulness
Deuteronomy 7:9 emphasizes God's unwavering faithfulness, stating, "Know therefore that the LORD your God is God; he is the faithful God, keeping his covenant of love to a thousand generations of those who love him and keep his commandments." This covenant reflects His unwavering devotion to His commitments.
Bible verses
Lamentations 3:22-23: "Because of the LORD's great love we are not consumed, for his compassions never fail. They are new every morning; great is your faithfulness."
1 Corinthians 1:9: "God is faithful, who has called you into fellowship with his Son, Jesus Christ our Lord."

God's Promise of Comfort
God assures us of His comforting presence during our tribulations. According to 2 Corinthians 1:3-4, "Praise be to the God and Father of our Lord Jesus Christ, the Father of compassion and the God of all comfort, who comforts us in all our troubles…" He serves as the supreme solace, eager to pacify us amidst all our adversities.
Bible verses
Matthew 5:4: "Blessed are those who mourn, for they will be comforted."
Psalm 23:4: "Even though I walk through the darkest valley, I will fear no evil, for you are with me; your rod and your staff, they comfort me."

Promise of God's Guidance
In Proverbs 3:5-6, God promises to lead our way, stating, "Trust in the LORD with all your heart and lean not on your own understanding; in all your ways submit to him, and he will make your paths straight." These verses stress the importance of trusting God's wisdom over our own.
Bible verses
Psalm 32:8: "I will instruct you and teach you in the way you should go; I will counsel you with my loving eye on you."
James 1:5: "If any of you lacks wisdom, you should ask God, who gives generously to all without finding fault, and it will be given to you."

Assurance of God's Provision
God's promise to cater for our needs is another significant assurance. As stated in Matthew 6:31-33, "So do not worry, saying, 'What shall we eat?' or 'What shall we drink?' or 'What shall we wear?' … But seek first his kingdom and his righteousness, and all these things will be given to you as well." Here, God encourages us to seek His kingdom first and foremost, promising to take care of our earthly needs.
Bible verses
Philippians 4:19: "And my God will meet all your needs according to the riches of his glory in Christ Jesus."
Psalm 34:10: "The lions may grow weak and hungry, but those who seek the LORD lack no good thing."

Promise of God's Protection
In Psalms 46:1, we find God's protective promise, "God is our refuge and strength, an ever-present help in trouble." This verse fortifies our faith, helping us to rely on His divine protection in the midst of life's tumults.
Bible verses
Psalm 91:1-2: "Whoever dwells in the shelter of the Most High will rest in the shadow of the Almighty. I will say of the LORD, 'He is my refuge and my fortress, my God, in whom I trust.'"
2 Thessalonians 3:3: "But the Lord is faithful, and he will strengthen you and protect you from the evil one."

The Promise of Victory in Christ
In the face of trials, God's promise of victory through Christ uplifts us. As recorded in 1 Corinthians 15:57, "But thanks be to God! He gives us the victory through our Lord Jesus Christ." This verse assures us of the ultimate victory through our faith in Christ, even when defeat seems imminent.
Bible verses
Romans 8:37: "No, in all these things we are more than conquerors through him who loved us."
John 16:33: "I have told you these things, so that in me you may have peace. In this world you will have trouble. But take heart! I have overcome the world."

God's Promise of Renewal
The promise of personal renewal is an uplifting assurance from God. Isaiah 40:31 illustrates this, "But those who hope in the Lord will renew their strength. They will soar on wings like eagles; they will run and not grow weary, they will walk and not be faint." This verse inspires us to rest in God's promise of strength and renewal.
Bible verses
2 Corinthians 4:16: "Therefore we do not lose heart. Though outwardly we are wasting away, yet inwardly we are being renewed day by day."
Romans 12:2: "Do not conform to the pattern of this world, but be transformed by the renewing of your mind. Then you will be able to test and approve what God's will is—his good, pleasing and perfect will."

The Promise of Eternal Life
One of the most profound pledges God has made is the assurance of eternal life. As mentioned in John 11:25-26, "Jesus said to her, 'I am the resurrection and the life. The one who believes in me will live, even though they die; and whoever lives by believing in me will never die.'" This exceptional promise of life eternal underlines the essence of the Christian faith.
Bible verses
1 John 5:11: "And this is the testimony: God has given us eternal life, and this life is in his Son."
John 6:47: "Truly, truly, I say to you, whoever believes has eternal life."
As we steep ourselves in these divine assurances, let's remember the profound truth encapsulated in Numbers 23:19, "God is not human, that He should lie, not a human being, that He should change His mind. Does He speak and then not act? Does He promise and not fulfill?" Just like God's nature, the fulfillment of these promises is not merely probable but guaranteed. It's in these promises we find enduring hope and deep peace, knowing that our God is with us, today and forevermore.
"Let us hold unswervingly to the hope we profess, for He who promised is faithful." – Hebrews 10:23