Francesca LaRosa sings and plays the piano on the official live video of Psalm 91 'Be With Me, Lord When I Am in Trouble.'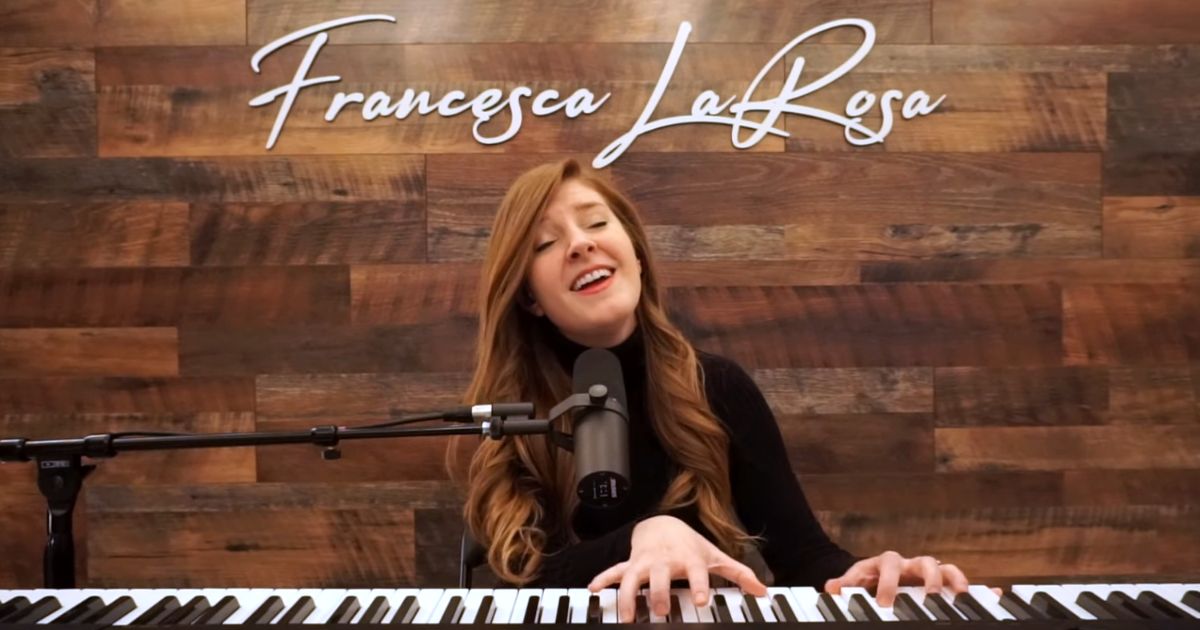 The song was recorded for the first Sunday of Lent and is based on scripture from Psalm 91 which most believers recite for protection over their lives.
Real worship comes from the heart and not from the lips as Jesus said in Matthew 15:8–9: "These persons honor me with their lips, but their heart is far from me; in vain do they worship me." Let us not be those people whose hearts and minds are on worldly things and worship only with their mouths.
This scripture-based song was composed by Marty Haugen in 1980 who is a prolific liturgical composer with many songs translated into different languages. Although he was raised in the American Lutheran Church but first became a church musician in a Roman Catholic parish during a time when it was going through a lot of changes.
Be with me, Lord, when I am in trouble.
Be with me, Lord, when I am in trouble.

Be with me, Lord, when I am in trouble.
Be with me, Lord, when I am in trouble.
We can truly worship God in an authentic way when we treasure God more than anything in the world, then our heartfelt worship to God will be visible to everyone around us. Our worship of God is complete when we do good to our family members and those around us.
You who dwell in the shelter of the Most High,
who abide in the shadow of the Almighty,
say to the LORD, "My refuge and fortress,
my God in whom I trust.
Hebrews 13:15–16 says, "Through him, then," — through Christ — "let us continually offer up a sacrifice of praise to God, that is, the fruit of lips that acknowledge his name. Do not neglect to do good and to share what you have, for such sacrifices are pleasing to God."