A police officer in Queensland, Australia went out of his way to help an elderly woman and her mother reach home.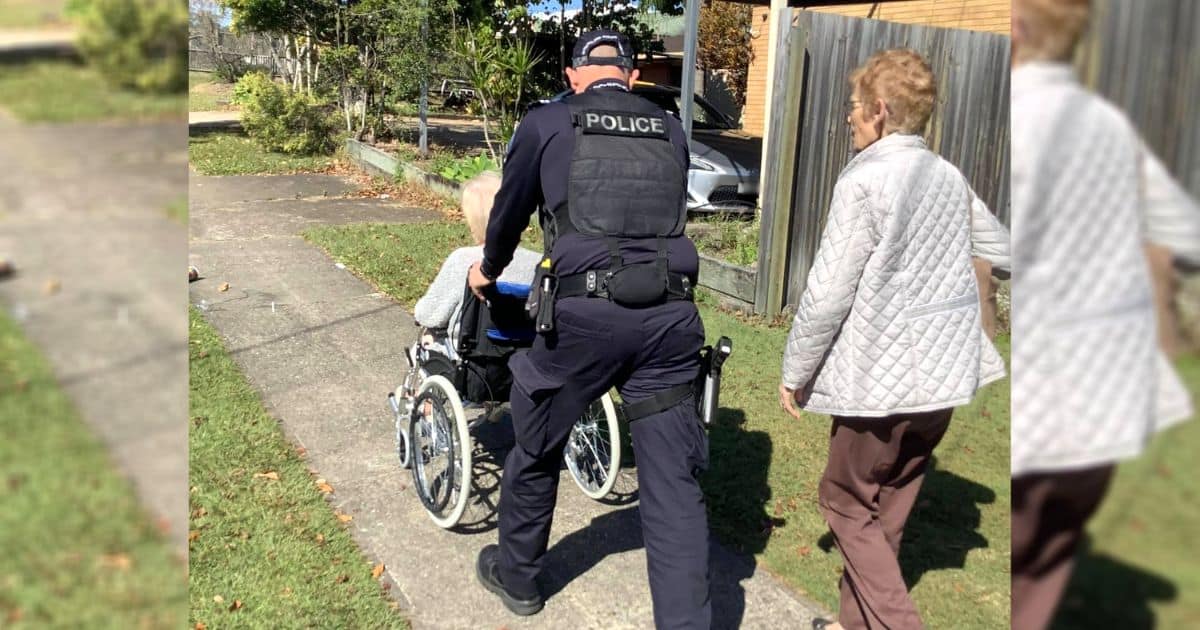 An 86-year-old woman was trying to push her 103-year-old wheelchair-bound mother up a hill in Springwood, a suburb 22 kilometers south of Brisbane.
Senior Constable Thomas Lyon and Senior Constable Anthony Say were on patrol when they noticed the ladies struggling to get up the hill. They stopped and Constable Say assisted the woman to push her mother in wheelchair.
'They were also carrying a large heavy shopping bag. The poor things battle that hill every week as they don't have a car.'
The Queensland police department shared the touching photo on Facebook and it was liked by more than 41,000 people.
'Police work wasn't just about apprehending criminals. Sometimes it involves assisting an 85-year-old woman in Springwood push her 103-year-old mother up a dangerous hill.'