The photo of a girl being carried by a deputy went viral several days ago. This police officer went above and beyond his duty by helping this woman get to her seat.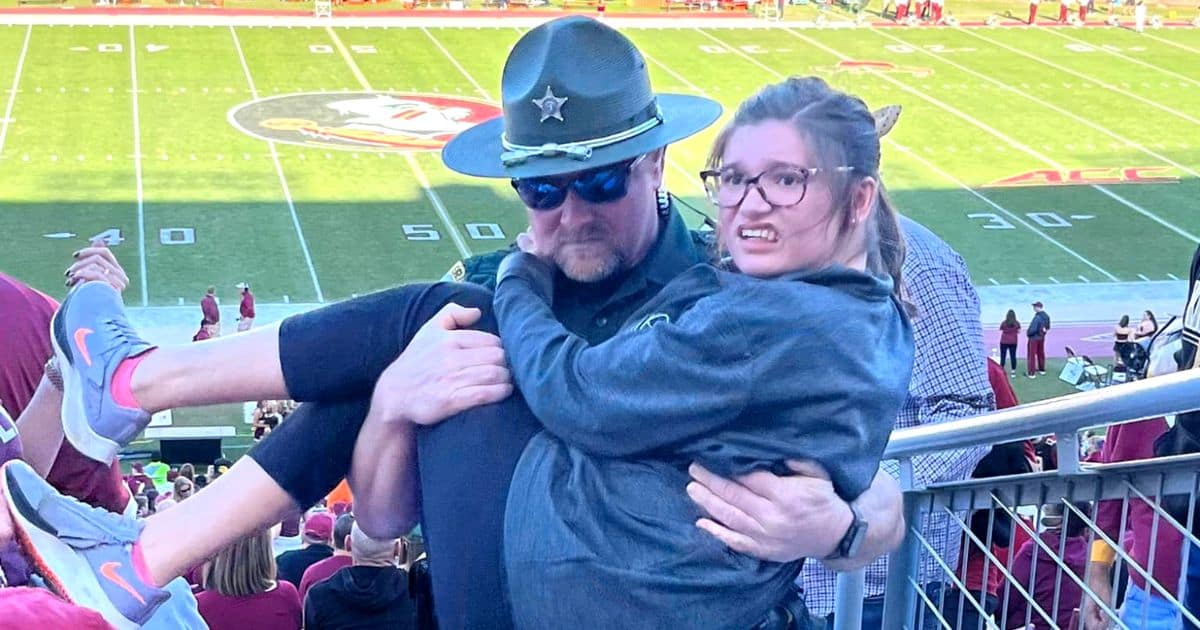 Watching a football game can be exhausting, not only because people in the stands shout and cheer for their teams, but merely getting to one's seat is a challenge, particularly when your seat is located on the upper deck. When you are it seemed just "an arm away from heaven."
A trip to the topmost levels is like an uphill climb to Mt. Everest. Deputy C. Hall noticed a young woman who struggled walking up the stairs of Doak Campbell stadium. He asked her mom if he could help. Then, he immediately stepped in and carried her.
This heroic act was noticed by Brittney Howard, who also watched the game that day. She took a snapshot and posted it online.
"I just wanted to take a minute and recognize Deputy C. Hall that was working the Florida State football game Saturday night," she wrote in her Facebook post. "This young girl that has difficulty walking was struggling to get up the steps to her seat, so he asked her and her mother if they would be okay with him carrying her. He walked at least 30 rows up to her seat and did not hesitate one bit in offering to do so."
The post has gone viral, and many people have good words for the good-hearted police officer. The Leon County Sheriff's Office caught wind of the news and congratulated the deputy for his great work! "Great job Deputy Hall! Thank you for being all in," LCSO wrote on their Facebook account.
Serving is innate in people who have big, tender hearts. Deputy C. Hall was ready to do whatever it took to help others. He did not just limit his service to protecting people but was prepared to serve wherever, whenever he was needed. Kudos to this deputy who's #allin to make the world a better place, one person at a time.