A South African bartender is being hailed as a hero for his quick thinking when he saw a family being swept out to sea.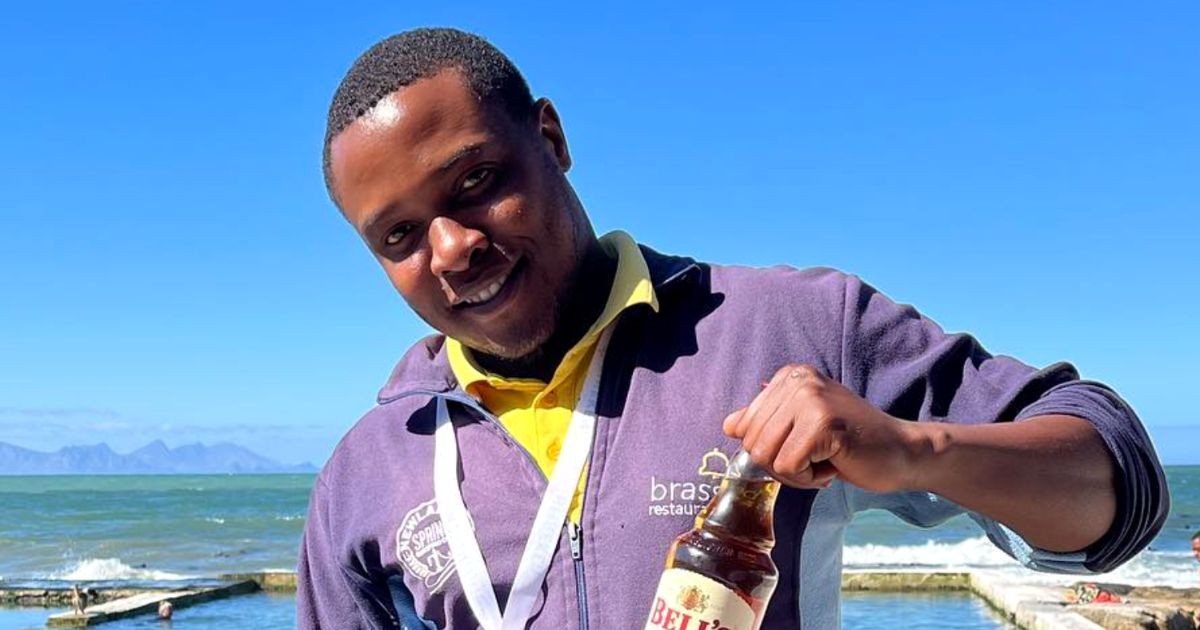 Brass Bell Restaurant employee, Tongai Matandirotya, did not calculate the risk before he jumped in to rescue a mom and daughter who were swept into the Atlantic ocean at Cape Town.
The incident unfolded at the fishing village of Kalk Bay where people were enjoying themselves near the ocean when a rogue wave appeared to pull people into the water.
Matandirotya recalled that terrifying moment saying, "I saw this wave come over the harbor and it covered the people, dragging them into the ocean. I immediately ran outside, undressed myself, and dived into the water because I saw a child go in as well. I have a very soft spot for kids, and my instinct just kicked in to see if I could help," Matandirotya said.
Two of the people being swept away were 37-year-old Clair Gardiner and her 8-year-old daughter Arya van Hilten, and Gardiner quickly wrapped her arms around her young daughter because she knew they were being dragged into the ocean.
The heroic bartender immediately dropped the drink he was pouring and took off his belt and plunged into the water along with a Good Samaritan and were successful in rescuing Gardiner and Arya who were pulled apart by the waves; using his belt he rescued Arya who was struggling to stay afloat alone.
Gardiner caught up with Matandirotya recently and said, "I recently went to the restaurant to thank him," Gardiner said. "My daughter recognized him immediately, and we all embraced each other. We are so thankful to Tongai and the tourist man who risked their lives to save ours; we'll forever be grateful to them."
Matandirotya realized he had some scratches due to the concrete wall of the pier, however, he said that was nothing to worry about. He was congratulated by Brass Bell on Facebook, they said, they were proud of his heroism and many comments were left by people reminding them to tip him well.
We really hope Tongai Matandirotiya is rewarded handsomely for the bravery he displayed that day, it was due to his efforts that this mother and daughter are alive today.
Psalm 91:2, NIV: I will say of the LORD, "He is my refuge and my fortress, my God, in whom I trust."