Head coach of Clemson Tigers, Dabo Swinney quotes the Bible and delivers optimistic statements inspired by his Christian faith in a press conference following his team's loss to an unranked Notre Dame.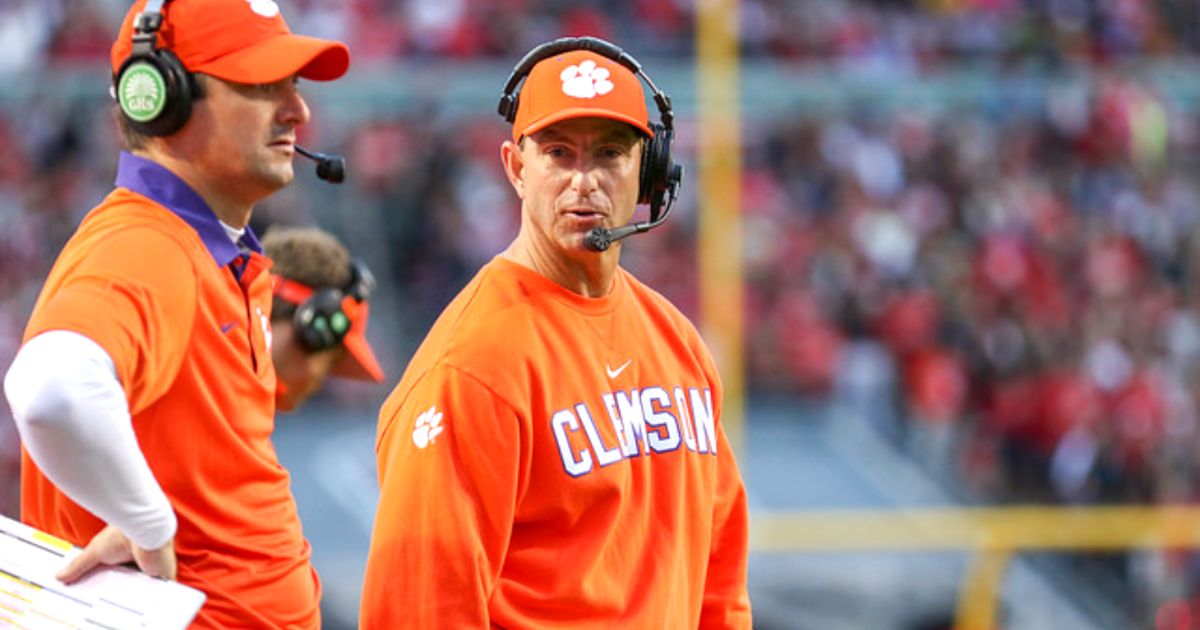 At the end of the game, the scoreboard was 35-14 in favour of Notre Dame. It was the most disappointing loss the Clemson's had since Swinney took charge in 2009. Their position at the weekly top 25 College Football Rankings have also dropped to #12 from #4 as a result. Earlier, they had won the College Football Playoff in 2016 and 2018.
The head coach is full of optimism and says that a loss does not define his team's ability to win the future games ahead of them. It cannot possibly douse the passion that the players have for the game and he was going to make sure that the love for the game and the joy while playing it, is kept alive inside each and every person in the team.
"I don't grow weary, you know, I grow stronger," he said. "The Bible says that. Galatians 6:9 says, 'Do not grow weary from doing what is right and good for, at the appropriate time, you will reap a harvest of blessing if you don't give up."
Swinney reiterated the importance of having a winners perspective when facing a defeat. He says that, having fun and moving forward by giving hundred percent in every game is what will get them to be champions. Being defeated once is not the end of the world. He knew the importance of defeat. Its purpose was to inspire the desire to perform better and win championships. Every win and every loss matters. Helps to build the character of the players.
Coach Swinney's joy is not defined by what is on the scoreboard. He said "I love what I do. I love these guys. I love this team. You know my joy is just in doing what I do. I hurt and they hurt, but you can't let the hurt be greater than the hope, right?  It's a new day. You wake up. We all have challenges. We all have setbacks. We all have disappointment. And you go back to work."
He continued by saying "I think it's important for me as the leader of this program and these young souls and hearts that are in front of me to make sure that we help them take ownership, that we all take ownership, but learn and grow and keep striving,". "It's fun. The good news is it wasn't the end of our season."

"The main thing is just not growing weary," Swinney said. "Just keep growing stronger. And if you do that we're going to have a lot more good days than bad days. That's for sure."
His statements were unmistakably inspired by His relationship with Jesus. We must get up again even if we fall at times in our walk with God. He did not give up on us. He in fact sent His only Son to die for our sins on the Cross. Whoever confesses that He is the Son of God and believes in Him and follows Him, will surely have eternal life. We are called to love Him and surrender our lives into His hands. He knows what is best for us. We are more than conquerors because we have Him.