When the Tanner family decided to adopt Axel, the unnoticed black pup with a white chest, they couldn't have imagined how this simple act of love would soon play a pivotal role in their lives.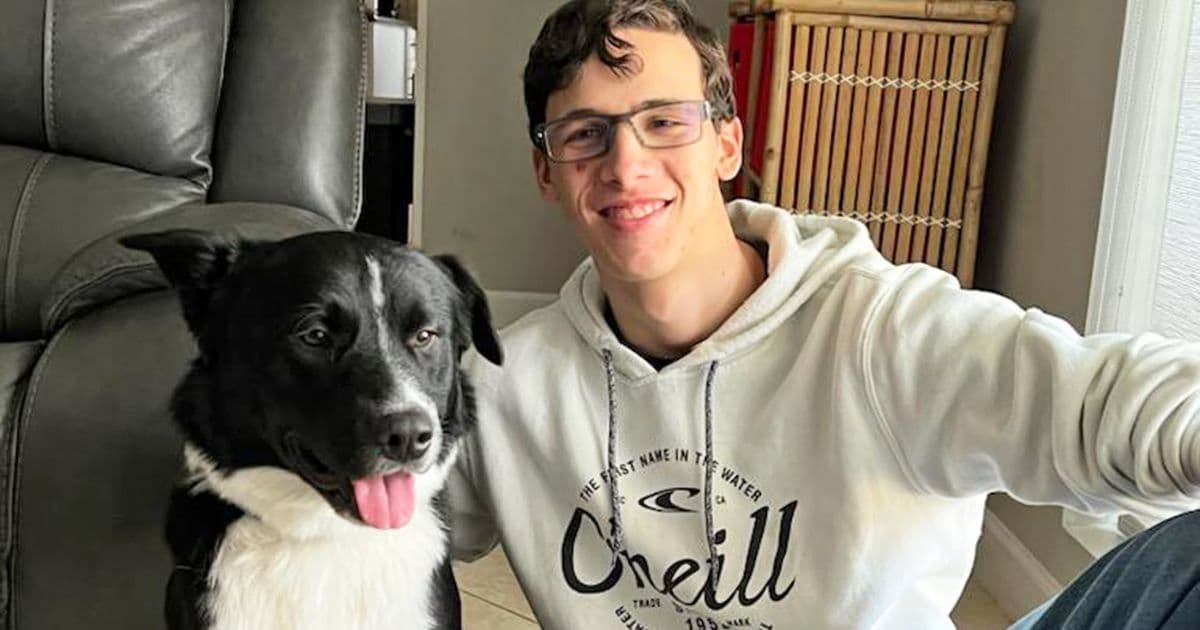 On August 26, at 5 AM, the Tanner family experienced an unimaginable event. Their 17-year-old son, Gabriel, a fit high school senior, suffered a stroke while asleep. With every member of the family unaware, Axel sensed something was wrong. The dog didn't waste a moment. He immediately made his way to the master bedroom, fervently trying to wake up Amanda. Initially, Daines, Amanda's husband, attempted to guide Axel outside, thinking he wanted to be let out. Axel stood stubbornly outside Gabriel's door. And that prompted the parents to check on their son.
To their shock, they found Gabriel struggling with slurred speech and could barely move his right side. They rushed to the hospital where doctors confirmed he had suffered a stroke. Dr. Sabih Effendi stressed the importance of Axel's actions, "If he was not found and another three or four hours went by, there would have been more and more brain injury."
In the aftermath, the Tanner family was deeply shaken. Amanda expressed their astonishment in a Facebook post, "We went from senior pictures Friday to the hospital the next morning. Our entire lives stopped and exploded." For a moment, it seemed that Gabriel might never fully recover, potentially needing continuous care.
Yet, Amanda believed otherwise, attributing the following days of recovery to divine intervention: "It's been 6 days of chaos and breakthrough all at once that can only be the hand of God moving," she remarked. The medical team was equally amazed by his rapid progress, though they noted his speech recovery might take longer.
As days progressed, the bond between Axel and Gabriel grew stronger. With Axel now sticking even closer to Gabriel's side, it was evident that this rescue dog was indeed a family hero.
By September 17, Gabriel's recovery journey led him to a significant milestone: baptism at their church. Reflecting on their experience, Amanda shared, "It amazes me that every detail had been orchestrated beyond what I could have planned myself."
Through their ordeal, the Tanner family's faith grew stronger, believing more than ever that "God has a plan for it all."
"And we know that in all things God works for the good of those who love him, who have been called according to his purpose." – Romans 8:28.