A viral video of a dad singing 'Ave Maria' at Walt Disney World's Grand Floridian resort and his daughter looking on at him sweetly is making us crush today.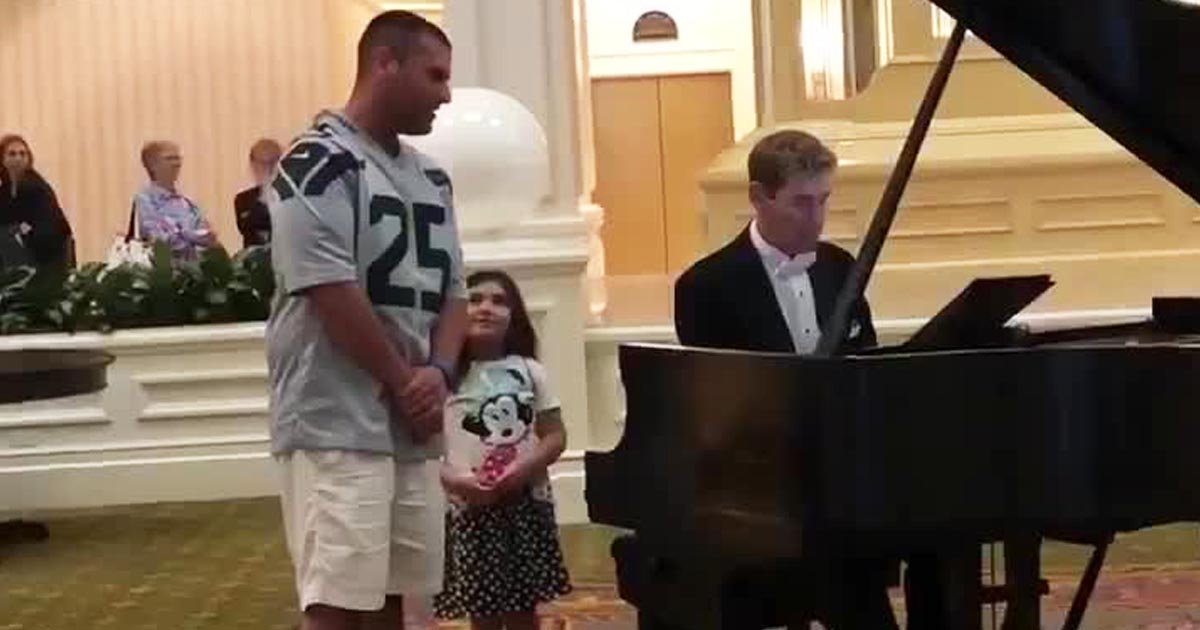 Justin Gigliello blew people away with his impromptu performance of "Ave Maria" during his family trip to Walt Disney World. His daughter asked the piano player in the lobby of Grand Floridian resort to play along to her dad and the results are there for all to see.
Gigliello is a voice and piano instructor, dressed in a football shirt and shorts, he looked out of place as he sang an opera song while the pianist was dressed up in a tuxedo accompanying him.
The way the young girl requested the resort pianist to play along with her dad, and the way she looked adoringly at him while he sang, speaks volumes of the pure love and admiration children have for their parents.