Rob Paylor, a former rugby player shocked his family, friends, and doctors by doing something no one thought he would ever do.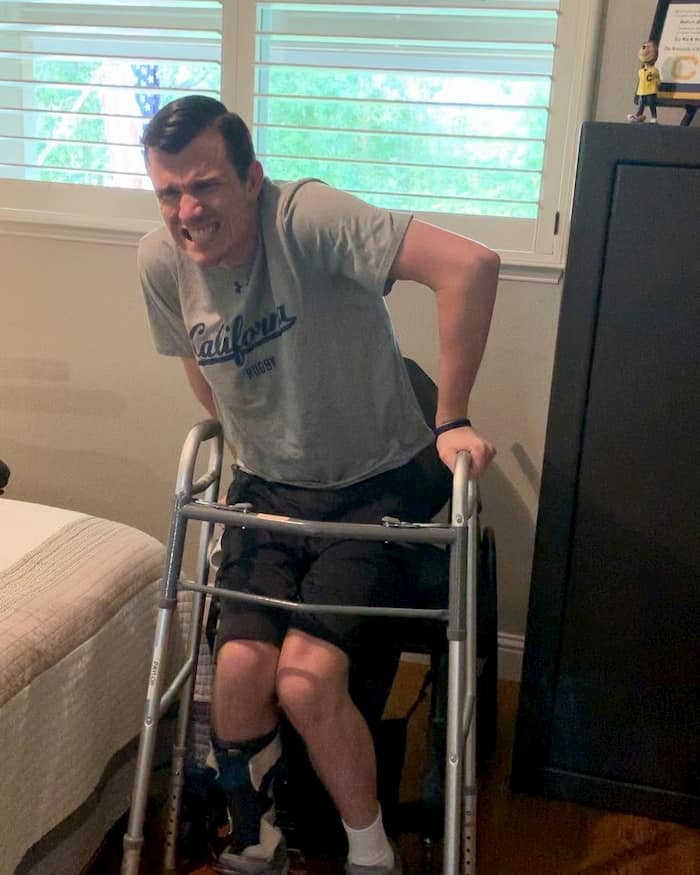 The incident in 2017
He spent the long Labor Day holiday by achieving the impossible. His life had changed completely in 2017 after he competed in the Collegiate Rugby National Championship and ended up breaking his neck.
It left him paralyzed and was told he would not be able to move his hands again, let alone walk. Rob refused to listen to this prognosis and spent the next three years working as hard as he could to prove the doctors wrong.
Three years later
He did prove his naysayers wrong, on September 7, 2020 when he actually walked again. "It took me 1,220 days to achieve this goal, and it was worth every second," he wrote. "No better way to celebrate Labor Day!"
See this amazing moment when Rob stood up out of his wheelchair for the first time in three years and share it with those who have received negative news about their health or finances. Nothing is impossible for those who believe in God.