10-year-old Romeo Cox is being hailed a hero for travelling 1,700 miles to meet his 77-year-old grandmother during the pandemic.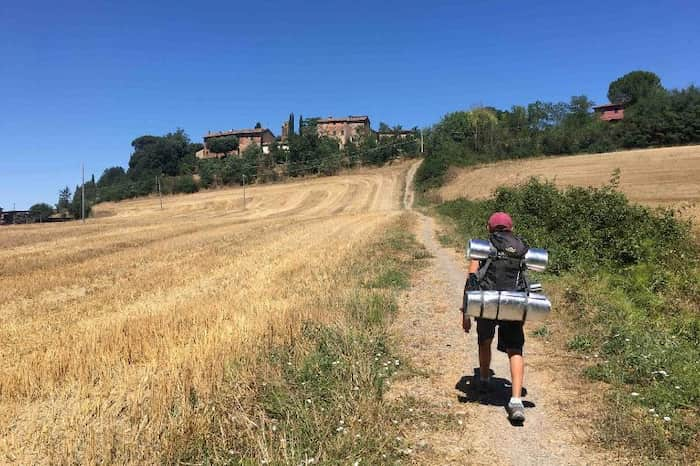 With no flights available from his new home in Sicily to his native U.K the young boy didn't let the tough quarantine rules or the age factor come in his way.
The plan
"I hadn't seen Granny for a year and a half, so [during lockdown] I planned in secret to go see her," he said. Romeo talked his parents into letting him make the trip. "I asked my parents and they said no more than 50 times," he said. "Eventually they agreed—provided we planned everything was Covid-safe."
After his parents agreed, Romeo planned the trip, "I drew a map. I would walk and take boats and do it naturally to help the planet," he said. "And I'd take Dad. It would be handy to have an adult." 46-year-old Phil Cox, is a veteran journalist and filmmaker whose first-hand experience covering war zones gave him tremendous knowledge about travelling in less than ideal conditions.
Romeo isn't the first to make a long and difficult trip during the pandemic, stranded sailor Juan Manuel Ballestero sailed solo 5,600 miles across the Atlantic from Portugal to Argentina so he could be reunited with his 90-year-old dad for Father's Day.
The journey
View this post on Instagram
Romeo and Phil set off on their journey on June 20. They trekked across Italy, Switzerland, and France and spent many nights under the stars. Along the way, they had to fend off wild dogs, got lost a time or two, suffered sore feet, befriended a wild donkey, and took some time to volunteer at a refugee camp in Northern Calais, but they just kept going.
In addition to seeing grandma, Romeo had to complete his mission—raising money to help refugee children. As the new kid in town when his family moved to Palermo, Romeo was taken under the wing of some peers who'd already learned the ropes. Romeo recounted the story of his best bud, Randolph, whose family was often forced to march mile after mile as they made their way from Ghana to Italy.
Noble cause
"He walked even further than I have on this trip, but without food and water and in fear. He was risking his life," Romeo said. "He helped me when I came to Sicily, and so I wanted to help him and other vulnerable children in return." Having raised close to £14,000 in donations for the Refugee Education Across Conflicts Trust, Romeo is well within sight of his £15,000 goal.
View this post on Instagram
On September 21, father and son arrived in London's Trafalgar Square where they spent a mandatory two weeks in isolation prior to being allowed to make the final leg of the journey to Grandma Rosemary's home. "I'm feeling tired now—like an old 100-year-old man," Romeo quipped, "but it was so fun." As they arrived near grandma's house, Romeo broke into a joyful run that ended in the embrace he'd so longed for.
His grandmother couldn't wrap her head around everything Romeo had accomplished on his way to see her,. "I didn't believe my grandson's incredible journey at first," she admitted. She was filled with love and gratitude. "Children can inspire us and lift us all up. On behalf of all the grannies in all the world, I want to thank Romeo—as well and hug him and kiss him lots."