A Greek athlete was recently in the news for carrying a disabled woman to the summit of Mount Olympus.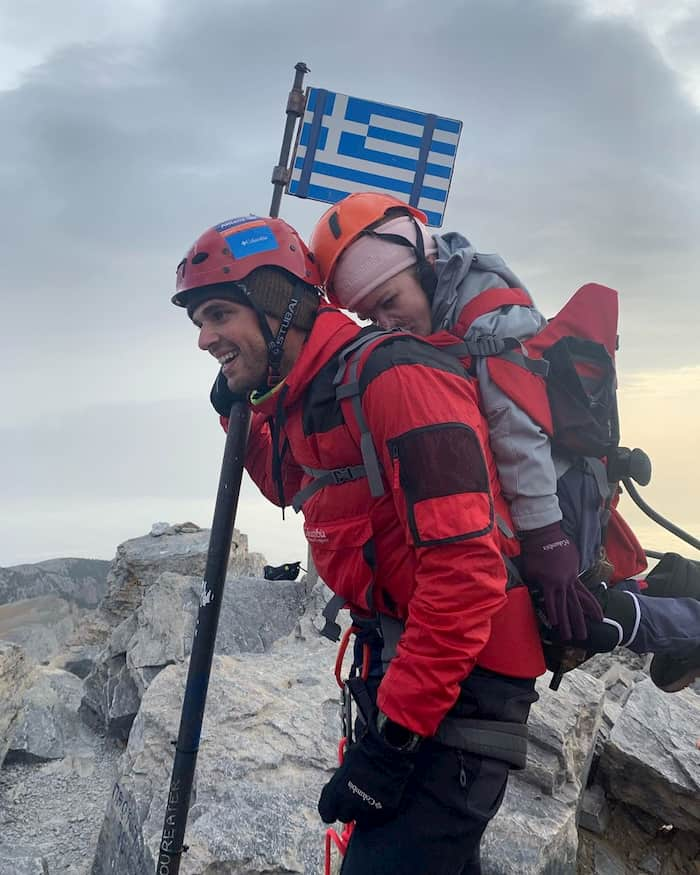 Long-distance runner Marios Giannakou is a lover of tough challenges, he has trekked 168 miles across the Al Marmoum Desert and also won first place in a 93-mile cross-country race in Antarctica.
He has already conquered Mount Olympus' highest peak 50 times and decided to summit it yet again after becoming friends with disabled 22-year-old biology student Eleftheria Tosiou. He learned that it was her lifelong dream of summitting it herself, and decided to make it happen for her. "For me, all international races, the medals, and the distinctions so far, mean little compared to that goal," he said.
He had Tosiou safely harnessed in a specially modified backpack, and along with an eight-member support team, he started climbing Olympus's tallest peak, Mount Mytikas. When they reached 2,400 meters, they rested and after making camp for the night, they resumed their climb at 6 a.m. the following morning. In the next 3 hours, at 9:02 local time after 10 hours of climbing, they reached the 2,918-meter summit.
"There is nothing more real than the dream," Giannakou posted to his Instagram. Marios Giannakou is nothing short of a real-life Greek God who answered the prayer of Eleftheria Tosiou.