America's Got Talent 2019 is seeing a flood of talent at the moment, so when disabled stand-up comedian Ryan Niemiller returned to the talent platform with a brand new routine, he was absolutely unstoppable.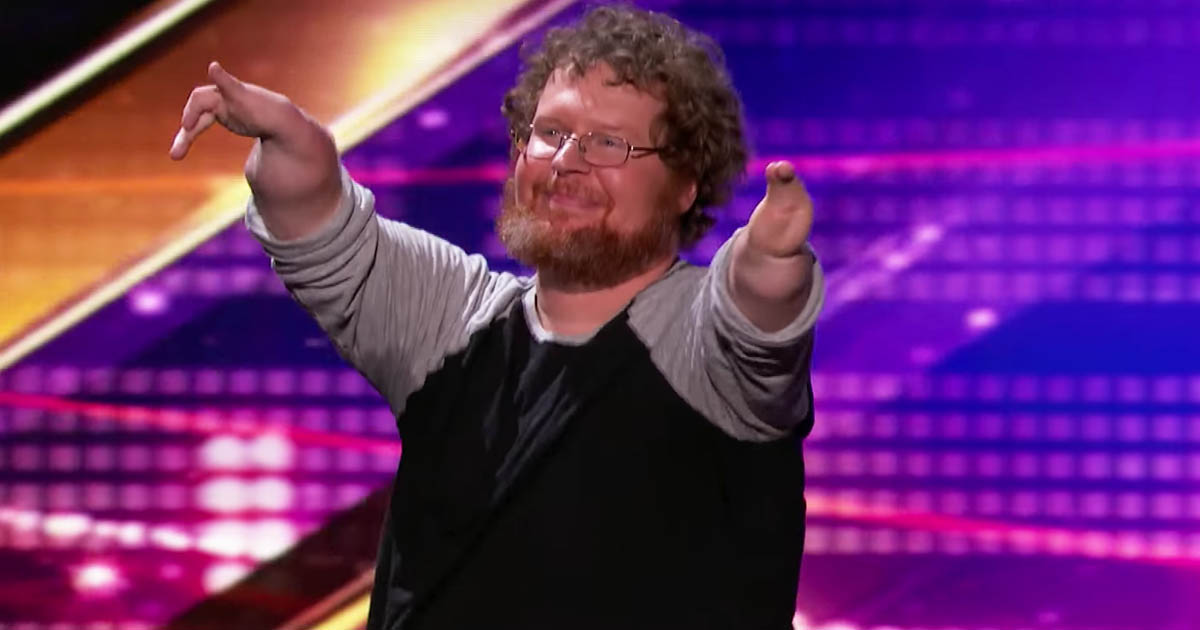 During his early days at AGT auditions, Ryan had spoken about how his own physical disability and how he wanted to bring a new awareness to people with disabilities, his website echoes his views, "Despite being born with a disability in both arms, Ryan Niemiller, the self-proclaimed "Cripple Threat of Comedy" shares his views of the world from the perspective of the handicapped."
Ryan won the hearts of judges and the audience with the funniest routine ever, he had everyone laughing at his jokes uncontrollably. Ryan got 4 'yes' votes from the judges to move on to the next round of the competition. His comedy act covered everything from dating to wearing a button-up shirt.
Ryan always wanted to be a stand-up comedian as he said, "We grew up very poor. My brother slept on the floor. I slept on the floor. I would make jokes about it. Like, that's how you deal with everything." He has been a hard-worker from childhood, working on his technique and delivering amazing results, he received rave reviews from the judges and audiences and is a viral sensation on the internet.
Judge Howie Mandel said, "You are just funny and bright and lovable and memorable and deserve a spot on this show." Ryan is definitely taking the stand-up comedy world by storm and he's definitely going to be a contender for the America's Got Talent title.
Hope Ryan Niemiller sails through the competition and wins the coveted prize at the world's biggest talent platform.