A hilarious moment on the baseball field left both players and spectators in fits of laughter, as the Savannah Bananas pulled off an unconventional trick play.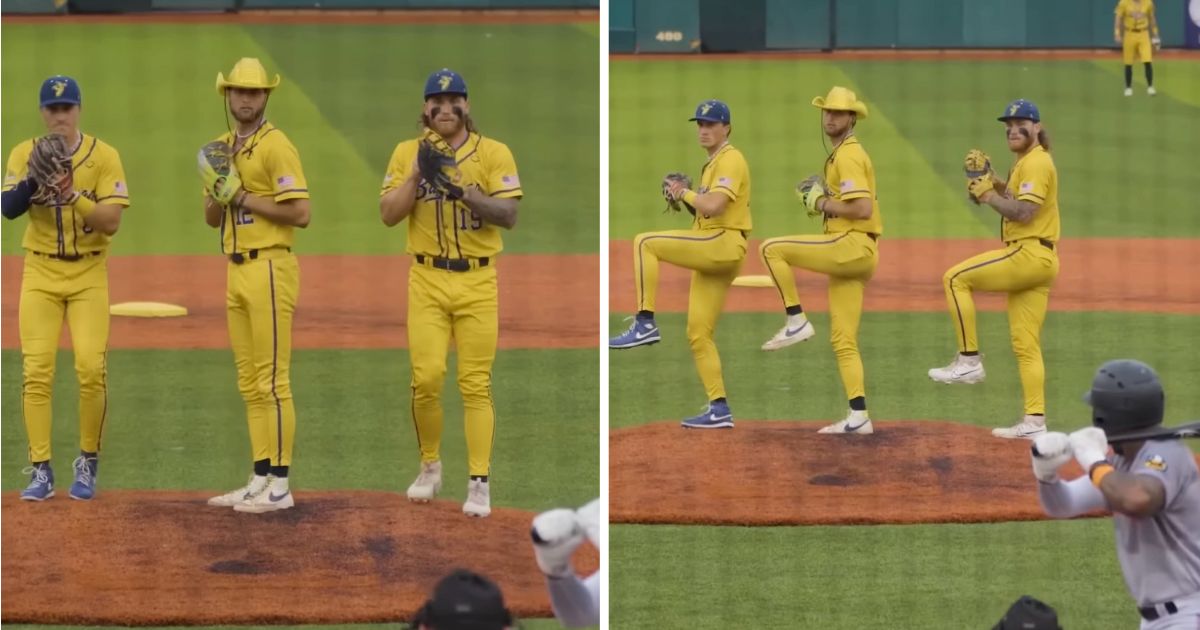 The Savannah Bananas, known for their quirky and entertaining style of play, recently showcased a unique strategy that left everyone in the stadium grinning from ear to ear. In a video that has since gone viral, three players gather on the pitcher's mound, seemingly deep in strategic discussion.
Moments later, they simultaneously wind up for a pitch, but only one actually releases the ball, delivering a perfect strike and leaving the batter utterly baffled.
The crowd erupted in cheers and laughter as the batter, still processing the unexpected play, was called out by the umpire. The umpire, fully embracing the light-hearted spirit of the game, even threw in a little dance for good measure.
But the fun didn't stop there. In a nod to pop culture, one of the pitchers and the catcher recreated the iconic lift from "Dirty Dancing," adding an extra layer of entertainment to the already amusing spectacle.