A British mum who was told by doctors to have an abortion and start again, has proved medical doctors wrong and today has a beautiful daughter who is doing wonderfully.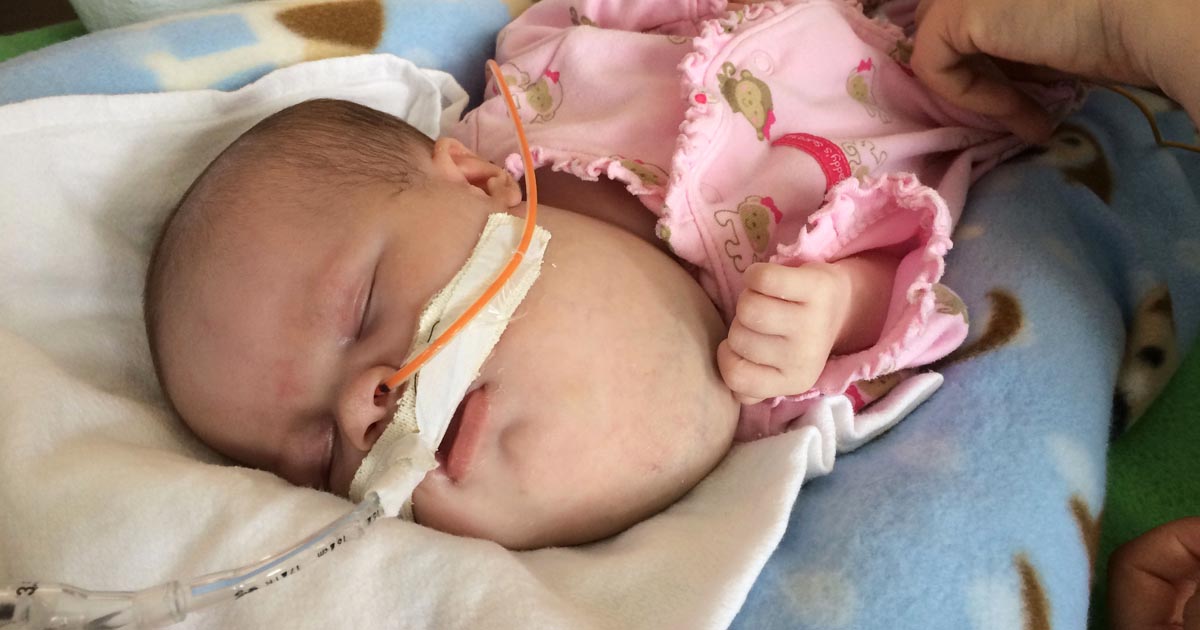 Wendy Wong, 41, from Newcastle Upon Tyne, says doctors told her that her daughter was conceived with a 'bad egg' and was diagnosed with a Cycstic Hygroma – a condition causing the build up of fluid-filled cysts before birth.
Savannah was born with a tumor on her neck as big as her head, and after rigorous treatment, Savannah is doing well as any other five year old. Wendy, and husband Alex, 38, live in Nevada, USA, and are sharing their story with the world, to show parents that Cycstic Hygroma a condition affecting 1% of newborns is manageable.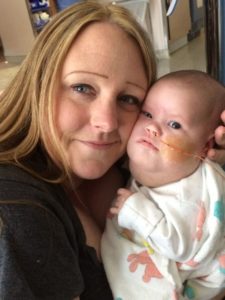 Wendy said: "When I was 22 weeks pregnant I saw a doctor who told me there was a lump on my baby's neck and he would need a couple of weeks to do some research on what it could be. She adds, "He made us sit for two weeks, when we went back to the doctor and he told me to abort our baby at 24 weeks, and that we could 'start again.'
She says, she told him that she could feel the baby moving inside her and she would not be going through a termination. "He said there's two options, I could class the baby as a bad egg, or go through with it and she'll either die inside me after birth or on the operating table."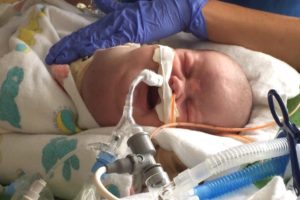 Wendy said that they decided for a second opinion and they met a doctor who told them that he had seen much worse cases than theirs, so they decided to continue with the pregnancy.
"There are a lot of single mums and families that think they can't have a baby with this condition and I want to tell them that this condition is manageable and to look at my daughter for proof," she said.
They were at the hospital for two months and then Savannah was allowed to go home due to an experimental drug called Sirolimus, an oral medicine which is added to Savannah's milk which helps drain the cysts in her body.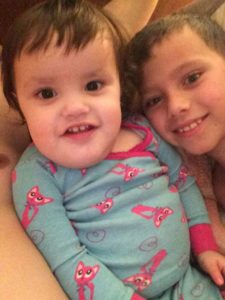 Now Savannah has just celebrated her 5th birthday and is doing very well. Alex added: "Doctors suggested the experimental treatment and it worked so well, watching Savannah every day is the best part of all of this. Seeing her do anything, whether it's something usual or not has provided us with such joy."
This heart wrenching condition occurs in 1% births and if found later can result in a 10% chance of survival. Savannah's tumour which grew on her neck was first believed to have been operable, but later was diagnosed with Cystic Hygroma.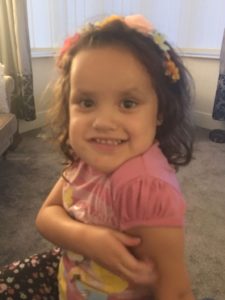 Recently Savannah graduated from her preschool, getting her first diploma and celebrated her fifth birthday in London with her family and visiting her extended family in Newcastle Upon Tyne. Wendy said: "I wish everyone knew how capable they can be at coping with this conclusion to their pregnancy, mums have messaged me online asking about Savannah and the reality of the condition.
She says, "I just tell them that there's nothing stopping their child in having a completely full life, and Savannah is evidence of that. If I could go back now to the moment the doctor told me to get rid of her, I would call him a bunch of nasty names. It's not easy trying to have a baby, he was very anal about everything and he just thought because he was the doctor, we should listen to him."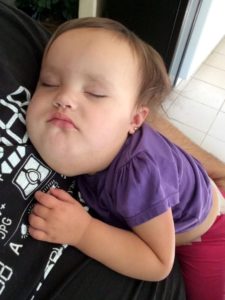 Alex said, "We're glad that we didn't, and now we have our wonderful daughter in our lives."
We are glad that Wendy and Alex did not listen to the doctor and terminate the pregnancy, but rather they were patient and received their baby girl with joy into the world. Look at Savannah, she is the picture of health and happiness. Praise God.