With the coronavirus shutdown canceling the graduation ceremonies of thousands across the country, a group of Ohio bus drivers are doing their best to honor senior high school students.
Loveland High School's transportation department arranged 22 of their buses to spell out "2020" when viewed from above.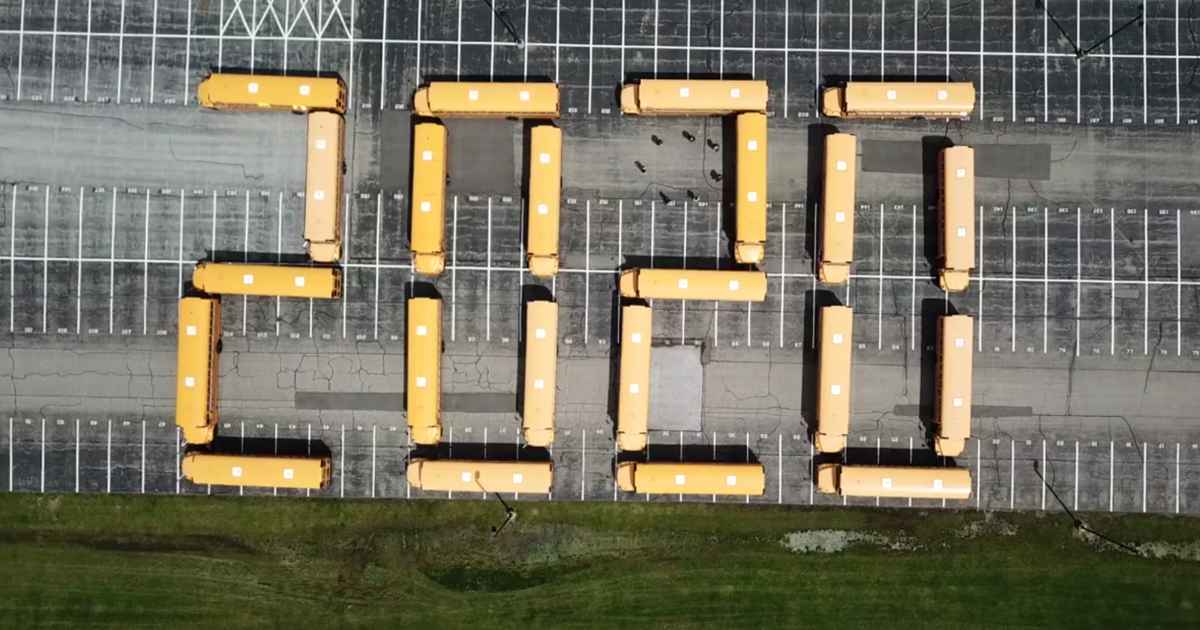 Jim Barrett, the school's art and photography teacher used an aerial drone to capture footage of the bus drivers waving up at the camera from in between the buses.
The school later shared the pictures to social media in honor of the 392 graduating students, many of whom the drivers have known since grade school.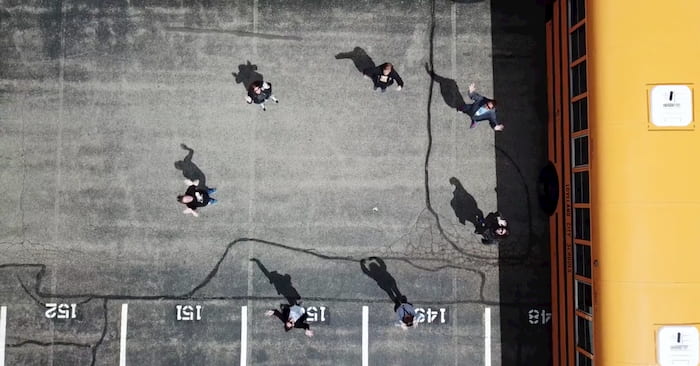 "Some of us have been around long enough to transport these kids since kindergarten, and some of us have only been working with the district for a few years, but the one thing we all have in common is the love for our students," said Loveland bus driver Jennifer Bloom Bowman. "This is a huge accomplishment and anyway we can show them some love, we will do it. So here's to the Class of 2020. Your bus drivers are proud of all of you."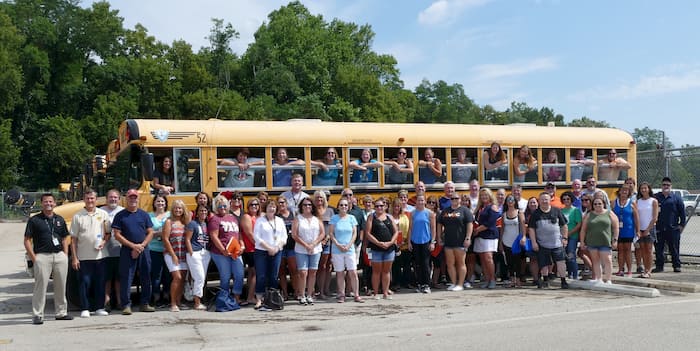 The footage was uploaded to Facebook last week, and has got thousands of views, but the bus drivers are simply happy to support the Class of 2020.
"The love for our students is unconditional and each one will always hold a special place in our hearts," added bus driver Michele Winter. "Every story, every hug, every laugh and every tear with them are memories and sometimes even lessons. To the kids of the past, the present and the future, this is for you!"