Dustin Anders of Burleson, Texas, is hailed a hero after saving kids from being hit by an 18-wheeler. Parents were relieved and thankful for his selflessness and sound judgment.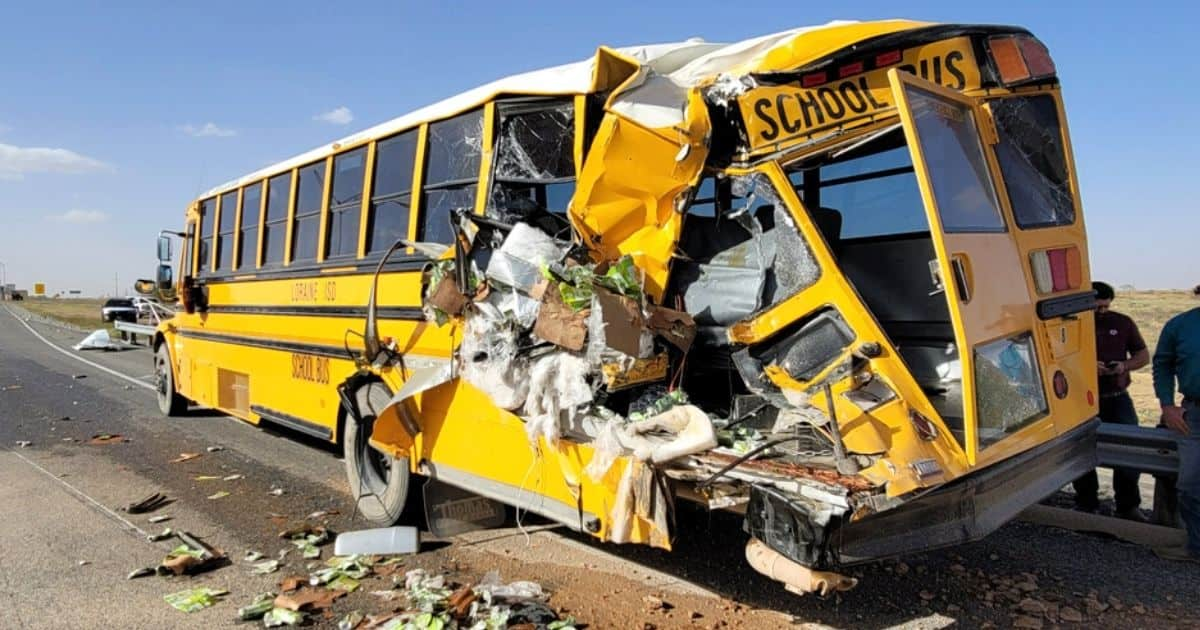 Dustin is the superintendent of the Loraine Independent School District. He just signed up as a school bus driver because there was a shortage of drivers. "We're in a [driver] shortage and we're going to do what we can for our kiddos. This is my fourth year here. You do what you can do to get these kids taken care of," he said in an interview with the Abilene Reporter-News.
It was a typical afternoon for him and the kids. He was driving and had 30 students on board. They were headed westbound on Interstate 20. Suddenly, the bus started to act up. It lost its power but thankfully, Dustin was able to pull it over on the roadside. Although, he was not able to direct the bus completely out of the road. It was that time that he knew he needed to make a quick judgment call.
He guided the students out of the bus and ushered them to a safe spot nearby. "It was just instinct," Anders explained. "Getting far away from the bus as possible and we'll just sit in the grass and wait for somebody." He then made calls and asked the parents to pick up their kids.
Soon, parents came to fetch their kids. Just five minutes after they had gotten off the bus, an 18-wheeler passed too close and rear-ended the parked bus, as stated in the Colorado City Record. "Right at the end of that time frame, the 18-wheeler in my opinion didn't even slow down and just hit it," Dustin described the scenario.
Every life was spared from a possible tragic ending. Thanks to Dustin for his wise decision-making skills. He was dubbed a hero school bus driver for saving 30 kids from getting hit by an 18-wheeler truck. But for him, it is just part of his job. "No man… My job is to take care of kiddos. I'll do whatever it takes to take care of them," he said. A loving statement from a father who most likely, considered his passengers as his children as well.
Dustin's concern for these young students is pretty much like God's love for us. He, as a Father, makes sure that we are well-taken care of. Dustin made a wise judgment call that time, but God surely knows what is best for His kids all the time. We can trust Him not only with selected situations. His infinite wisdom and love can save us from all unfavorable situations if we only trust Him.
"Behold, I am the Lord, the God of all flesh. Is anything too hard for me?" Jeremiah 32:37