A cop and a dog have the strongest bond and that was evident in the friendship between Sheriff Dan McClelland and his partner named Midge.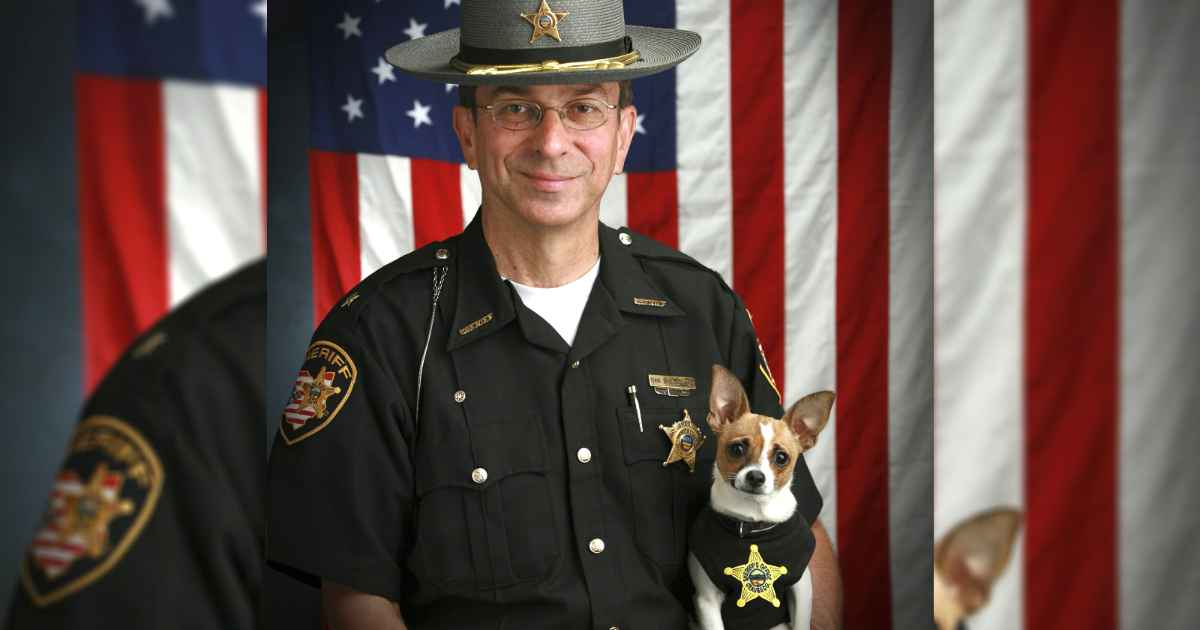 Dan retired after 44 years in law enforcement, and his pup Midge, the Chihuahua/Rat Terrier mix who was with him for 10 years, retired in 2016.
Dan decided to recruit Midge after he thought why the force didn't recruit little dogs to sniff out drugs.
Midge soon became a local superstar in her Ohio county and was also seen as a worldwide star after she got the title of 'smallest police dog' in the 2006 Guinness World Records.
Dan spent 13 years watching over Geauga County as sheriff and Midge was right beside him. She even had her own bed beside his desk.
Current Sheriff, Scott Hildenbrand, said, "He used to joke that people would see him in a parade in a car and would say, 'Hey, there's Midge and Whats-His-Name." He joked, "I think she was more popular than him!"
After the inseparable duo retired, Dan, his wife Beverly, and Midge traveled the U.S. in a recreational vehicle.
Bu sadly Dan was diagnosed with a brain tumor and died in the hospital after battling cancer for a long time.
The connection they shared was so strong that Midge passed away only a few hours after Dan took his final breath. She lived a long and happy 16 years.
The two were to be buried together according to the family so that they would always be by each other's side forever.