Mark 8:38 – "Whosoever therefore shall be ashamed of me and of my words in this adulterous and sinful generation; of him also shall the Son of man be ashamed, when he cometh in the glory of his Father with the holy angels."
In today's scenario in our country as well as others, it's near impossible to conduct open worship services in the public, but a video of hundreds of people worshiping God at a shopping mall in Philippines is  going viral and garnering likes by the minute.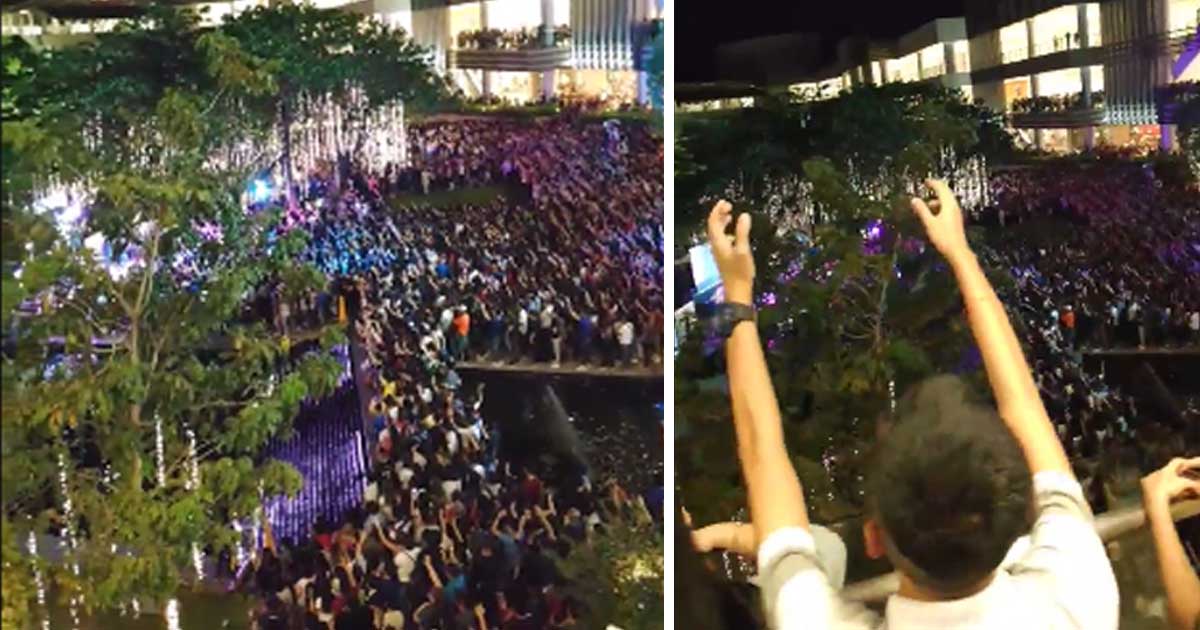 Victory Alabang, a church in Muntinlupa City invited their congregation to gather to worship God in public at the Water Garden Festival Mall on a Sunday evening.
The powerful worship was captured on video and uploaded to Facebook by a member of the church, Marc Chaves.
The video shows the upper levels of the mall filled to the brim with worshipers! Its so amazing to see people on fire for God.
Publicly worshipping GOD at Water Garden, Festival Mall.

Victory Alabang Worship Night

#VictoryFamily

*For those asking, the song is Beauty for Ashes by Mid-Cities Worship.
It was performed by Victory Worship during Victory Alabang's Worship Night on April 4, 2019. It was a Free Admission, night of worship and praise to GOD.

Beauty for Ashes is also included in Victory Worship's new album – Tribes

Listen to Victory Worship's latest album on Spotify:


Victory Worship launched their first album, Radical Love, on September 2014.

Know more: https://victoryworship.ph/

—-
If you weren't able to make it – no worries! Same thing happens in our services! Join us…

Festival Mall Alabang Services
Saturdays 5pm & 7pm
Sunday 9am, 11am, 1pm, 3pm, 5pm, 7pm

SM Muntinlupa Services
Sunday 9am, 11am, 1pm, 3pm

Acacia Hotel Alabang Services
Sunday 11am, 3pm

SM Southmall
Sunday 9am, 11am, 3pm

SM City Sucat
Sunday 9am, 10:15am, 11:30am

SM City Bicutan
Sunday 9am, 10:15am, 11:30am

And all over the Philippines

Visit the Facebook Page: https://www.facebook.com/victoryalabang/

Posted by Marc Chavez on Thursday, April 4, 2019
"I was blessed watching this video," Vincent Ignacio Godoy commented. "Nothing is impossible for God. Seeing the harvest in this field, standing here in prayer for more workers. God will give more of this to come and more of hearts fully surrendered to Him. All for His glory. God bless Philippines!"
Matthew 10:32-33-"Whosoever therefore shall confess me before men, him will I confess also before my Father which is in heaven."