In an unexpected turn of events, Britain's Got Talent took an adorable and melodious detour when a singing dog named Mouse, gave a stunning cover of Alesha Dixon's hit song, 'Breathe Slow'. This heartwarming moment not only amazed the audience but also brought a wave of laughter and delight to the celebrity judge Dixon, who couldn't control her amusement.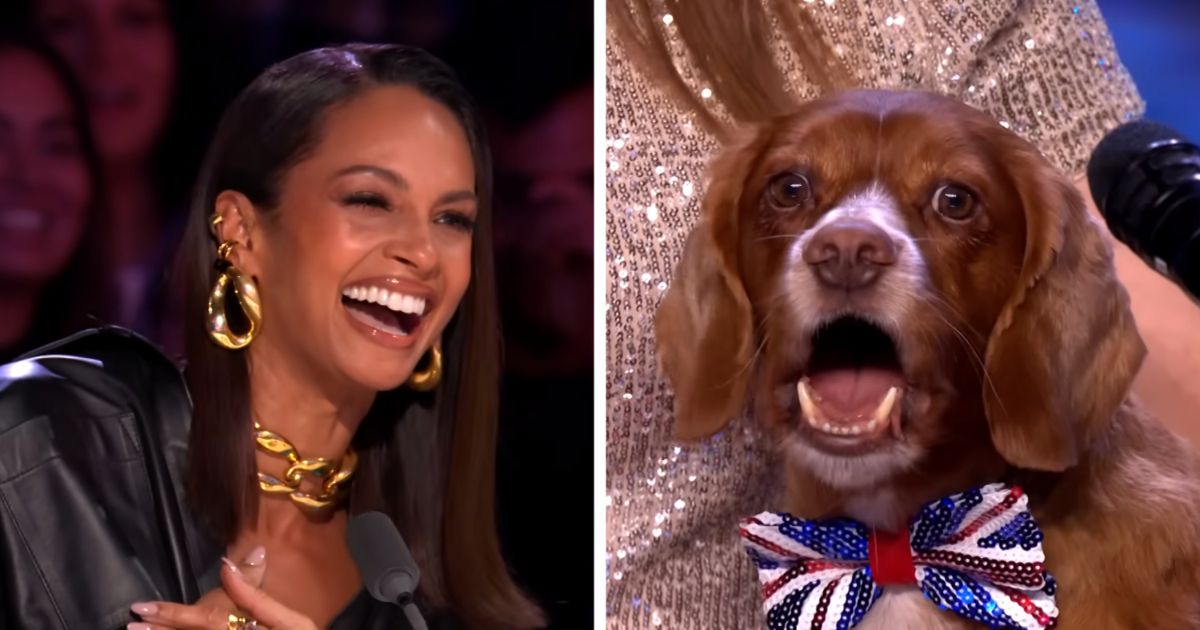 The talent-packed evening saw a flurry of performers, each trying to carve their path to the live shows. Among them, one performance stood out – that of Mouse, the singing dog, who left an indelible impression on the judges, most notably Alesha Dixon.
Mouse was led onto the stage by her owner, Michelle, whose hopes for her pet star shone brightly. However, hosts Ant and Dec expressed their apprehension backstage about the dog's ability to perform in sync to the music.
As the first notes of 'Breathe Slow' resonated through the theater, Alesha Dixon, recognizing her own song, broke into hearty laughter. Adding to the humor of the situation, Mouse howled along with the melody, appearing to 'sing' in unison with Dixon's track. Dec humorously commented, "I do that too when Alesha comes on the radio," adding to the joyous ambiance of the evening.
Throughout the canine performance, Dixon, the Eurovision host, was seen swaying back and forth, barely containing her amusement. Simon Cowell, known for his brutally honest feedback, chimed in, "I think it's better than the original, and I don't say that often."
Finally regaining her composure to offer feedback, Alesha said, "I thought the whole thing was very charming, very unexpected so I'm going to say yes." The unique act of Mouse, the singing dog, was met with unanimous positivity by all four judges, granting him four resounding yeses and propelling him to the next stage of auditions.
WATCH: Singing Dog Covers Alesha Dixon's Hit 'Breathe Slow' on Britain's Got Talent