A bird is warming hearts online after a video of it singing freestyle as its owner plays the guitar is becoming viral online.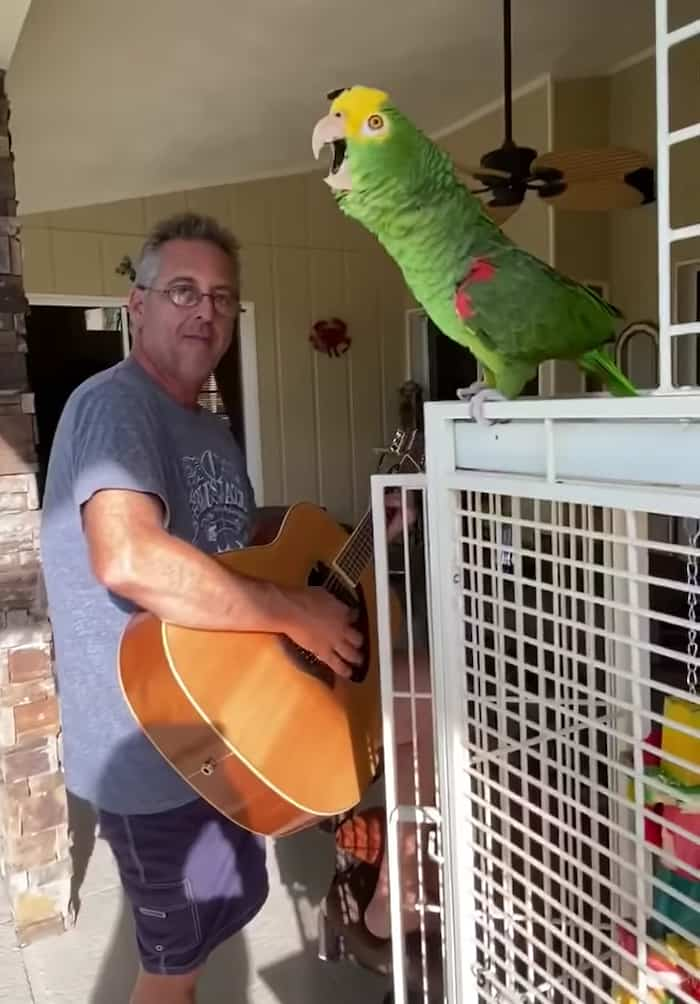 The video uploaded on Twitter by @rtnordy shows Frank practicing his guitar while Tico the parrot sings harmoniously in tune.
The video was captioned, "Obsessed with this guy who just uploads videos of him playing classic rock riffs while his bird freestyles vocals".
The cute video has garnered over 3.5 million views on Twitter with many users posting adorable comments. One user wrote, "Wow these are great".
Another user appreciated it writing, "The best thing I've seen in a long time. His bird freestyle vocals while he plays classic rock"
Frank and Tico have their own YouTube channel where they regularly upload videos of their musical journey together.