The novel coronavirus pandemic has been making many people use the gift of music to touch the lives of others, including a utility worker, who sang for an elderly resident of an assisted living center.
A video uploaded to social media of the incident shows the utility worker, an elderly woman, her caregiver and another woman who filmed the exchange.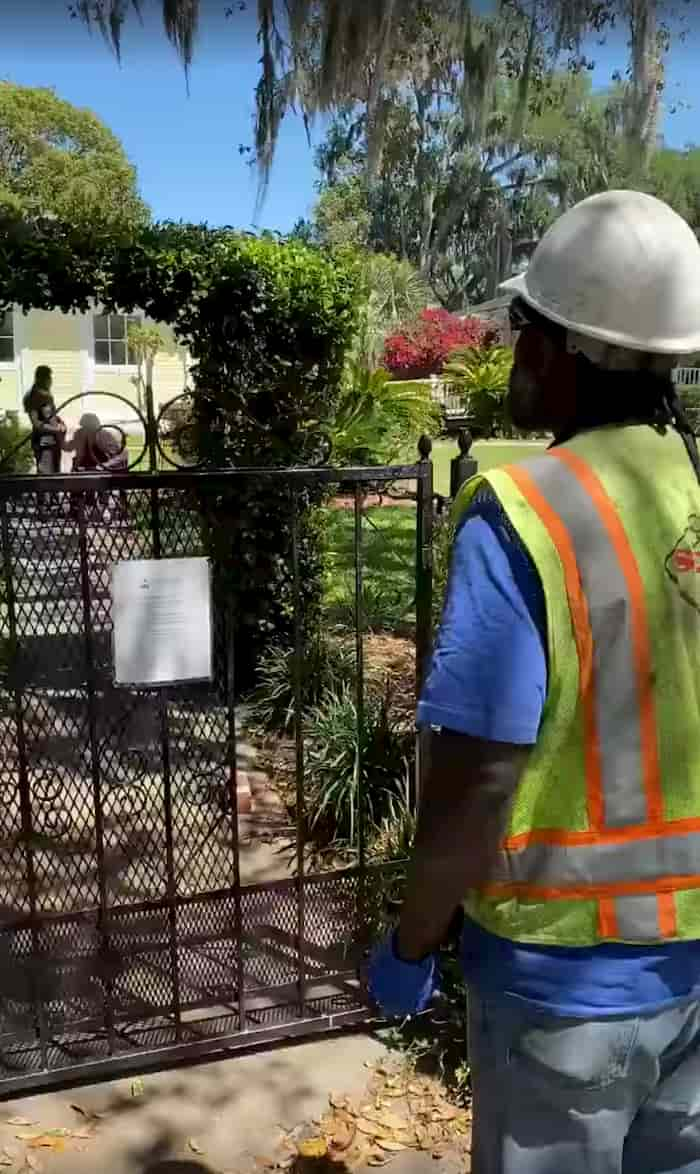 "A nearby utility worker came to sing for a resident at Alabama Oaks when he saw her and the caregiver outside," Jennifer Mattingly Brown shared on Friday. "The sweetest EVER!! Beautiful voice too."
"He made so many of the residents day yesterday," she added in the comments. "Several were sitting out on the porch listening too."
"An Angel appeared at our Alabama gate … that's definitely beautiful good news!"
The video shows a man approach a gate at The Oaks of Winter Park, dressed in his high visibility safety vest and hard hat, and equipped with a beautiful, powerful voice and a solid song choice.
Brown continued filming as the man sang "His Eye Is on the Sparrow" with the resident and her caregiver watching from a safe distance away.
"All right, have a blessed day!" he said with a wave and a smile as he turned to leave. "This needs to be shared!!!" one woman commented. "A beautiful thing happening in our community at a local senior facility!"
Watch: Utility Worker Brings Joy To Elderly Resident Of Assisted Living Center
A nearby utility worker came to sing for a resident at Alabama Oaks when he saw her and the caregiver outside. The sweetest EVER!! Beautiful voice too 💕 #theoaksofwinterpark

Posted by Jennifer Mattingly Brown on Friday, April 3, 2020
Comments poured in for the man on social media with one saying, "I heard him when I was there the other day dropping things off to my mom," wrote another woman. "He was across the street, by himself singing away. Thank you for sharing."
"My Mom told me about him…" a third chimed in. "[H]e made her day so much brighter!"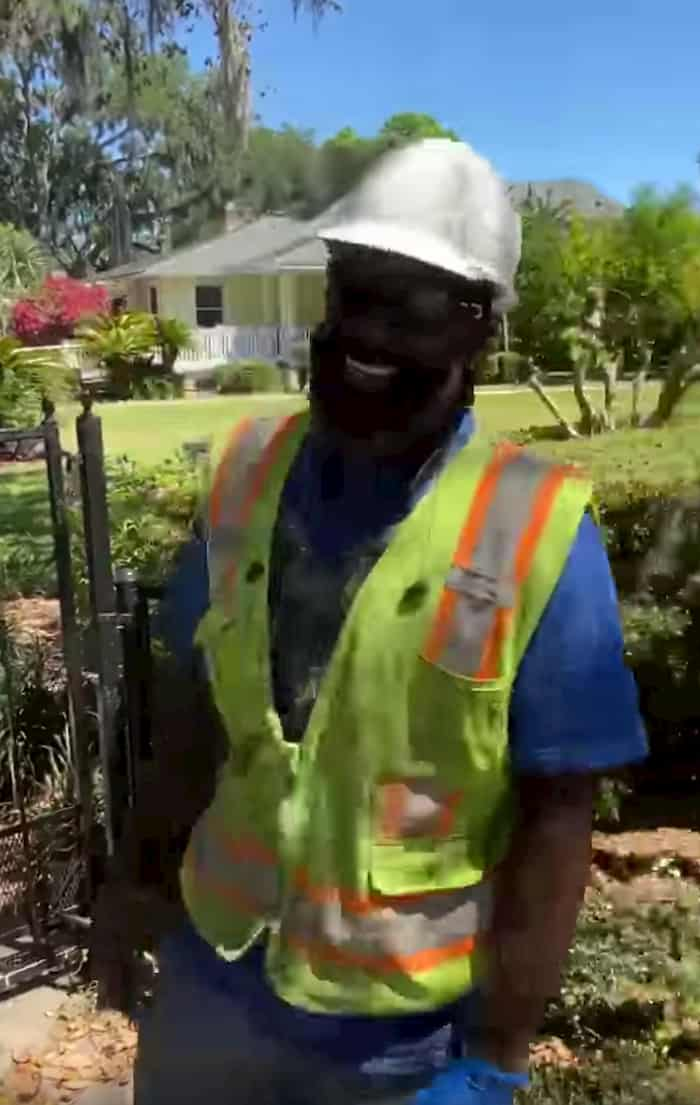 The Oaks of Winter Park too shared the video echoing Brown's sentiments and adding their own take on the heartwarming encounter. "A nearby utility worker came to sing for a resident at our Alabama Oaks community when he saw her and the caregiver outside," The Oaks of Winter Park posted on Friday. "It truly made her day!" "He is a wonderful reminder that when you can't find the sunshine, BE the sunshine!"