A man who almost died due to a lightening strike is thanking his guardian angel for saving his life.
Romulus McNeill is a guidance counselor in Horry County, South Carolina and was at the school when a security camera caught a terrifying scene.
It was a stormy night and Romulus was walking to his car when a lightning bolt struck a few inches from where he was standing and even knocked the umbrella he was holding out of hand.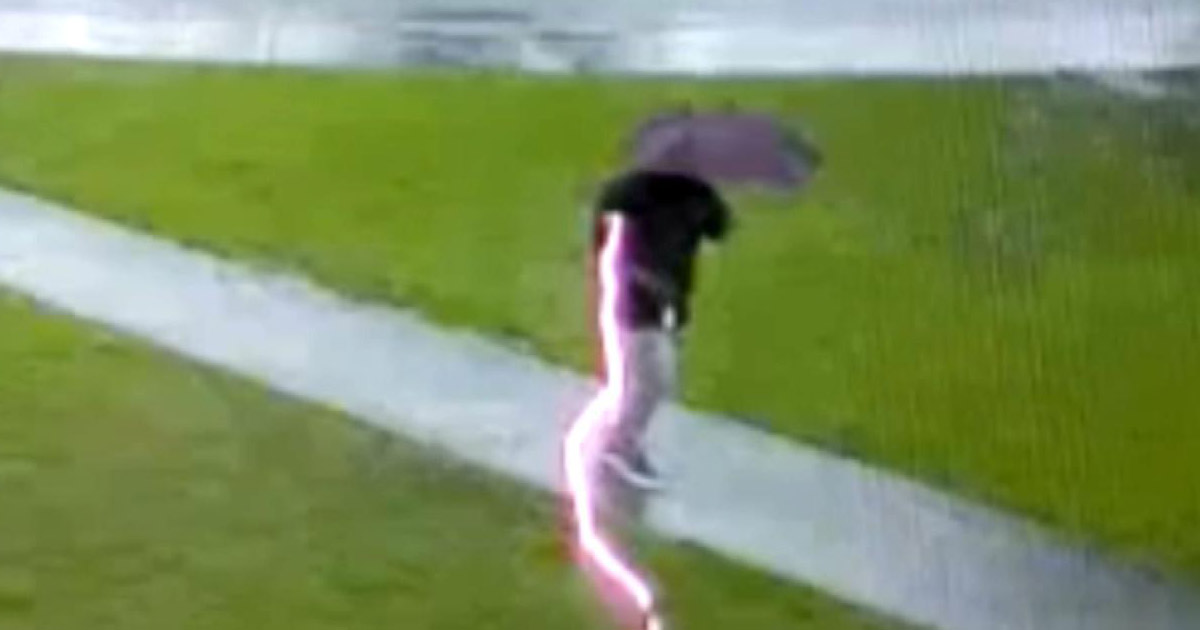 The security camera shows him rushing to safety, Romulus was shaken to the core, but after the ordeal he understood that it was something else that had protected and kept him out of harm's way. He said, "It felt like something did hit me. Something did touch me and I think an angel touched me for sure."
It was God who was watching over Romulus, and he escaped sure death by only a few inches. He thanks his guardian angel for protection and guidance.
A weather caster from New York said Romulus had narrowly escaped a tragic scene and warns, "The number one thing you want to do is if you hear lightning, you see lightning, you get inside." Now Romulus has learned his lesson, as he said, "If I see any lightning, no matter where I am, I'm gonna spend the night there. I've learned my lesson."