An Arkansas family is requesting people to send cards for their 16-month-old daughter who has just weeks to live.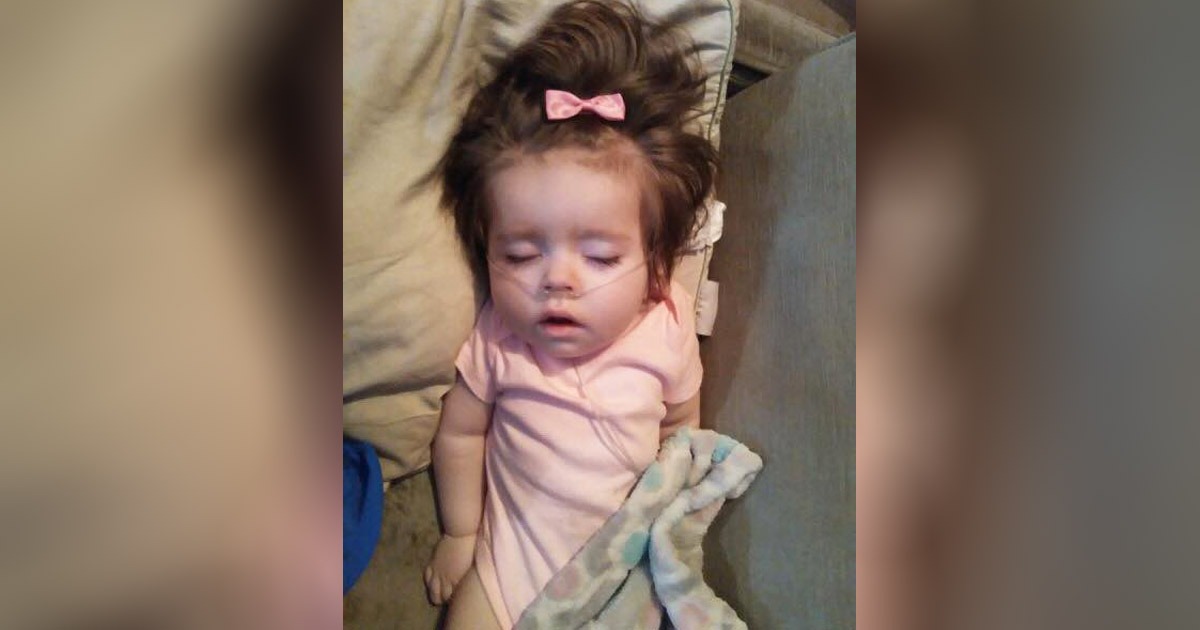 Lucille French has Krabbe Leukodystrophy from the age of 4 months, this is such a rare condition which is caused by a gene mutation affecting the nervous system.
She has already surpassed her doctors estimated 13 months to live, but now she is on a downward spiral.
Her mother Tenessa has taken to social media with a request for cards for her half-birthday celebration in April, knowing that Lucille may not make it until then.
If you want to support this family with cards, then you can mail them to:
Lucille French
5432 County Road 5440
Ozone, Arkansas 72854
So far they have received 178 cards from 18 states and Australia.
PLEASE SHARE THIS POST. THANK YOU!