Military reunion stories are always touching and although we try not to cry but still we shed tears because of the emotions attached to it.
A really heart warming story of a happy reunion between returning soldier and his granddaughter is touching the hearts of many.
They had a surprise reunion at a North Carolina Chili's, Petty Officer First Class Virgil Kiger, of the U.S. Coast Guard, and his little granddaughter were filmed hugging and meeting each other after a long absence when he returned home from deployment in Papua New Guinea.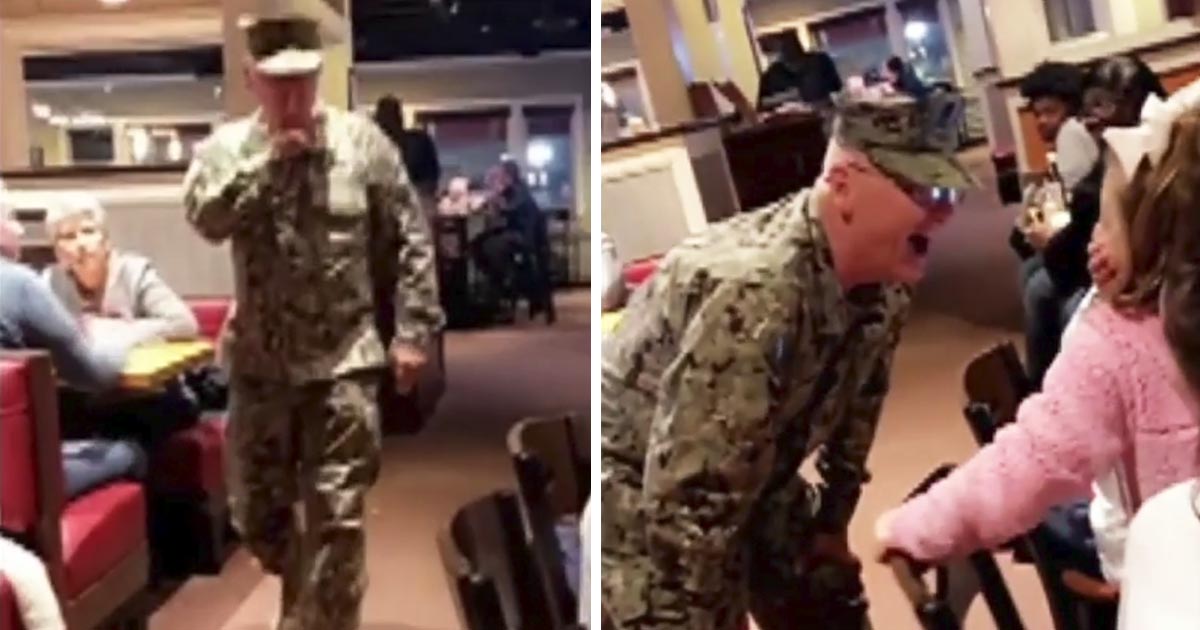 In the video, Kiger, 58, can be seen tapping his unsuspecting granddaughter on the arm while asking, "Hey, can I sit here?" The girl is clearly off guard as she swirls around, gasps, and stands totally in disbelief before crying and hugging him saying, "Pawpaw!"
Britney Hendrick, Kiger's stepdaughter saying "We are so excited to have him home," saying that Kiger will likely remain home for the holidays.