On a bright, sun-kissed afternoon at Folly Beach, South Carolina, Samantha Miller and Aric Hutchinson solemnly exchanged vows, promising to love, cherish, and honor each other. However, the couple's "til death do us part" tragically came to pass much sooner than anyone could have ever imagined. Samantha, radiantly beautiful and beaming on her wedding day, was killed mere hours after the ceremony.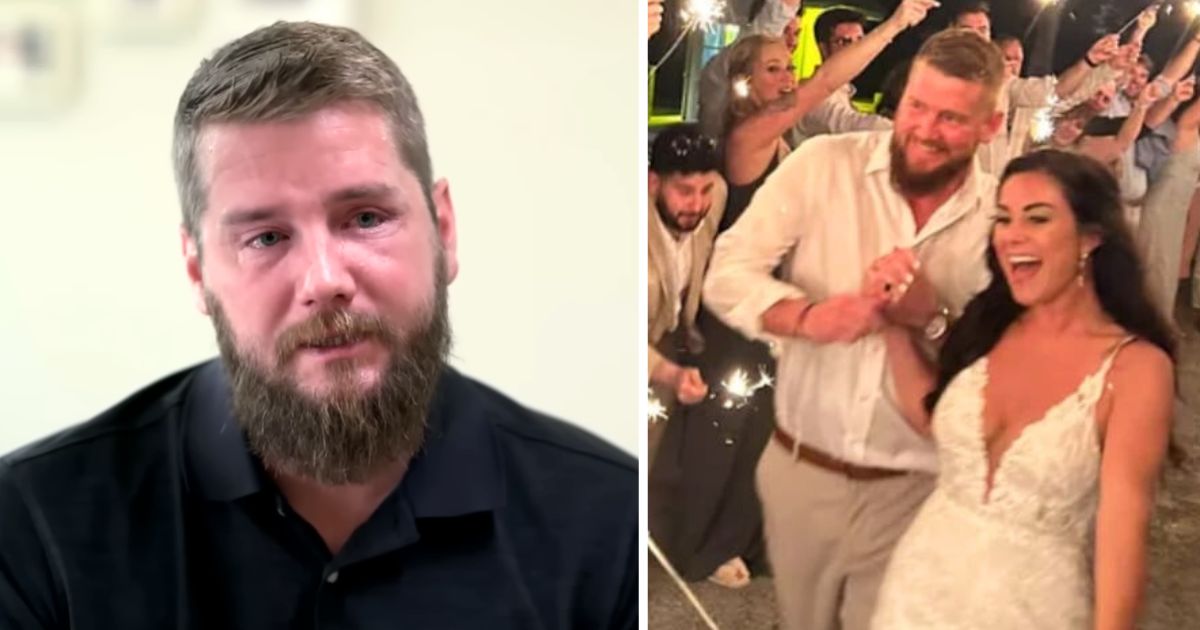 "It was the best day of her life," Samantha's sister, Mandi Jenkins, recalled with tears in her eyes. "I've never seen the light in her eyes shine as bright as that day." Their mother, Lisa Miller, also described a poignant moment from the reception: "They announced a surprise dance for the most important person in Sam's life. Which was me and we danced to Bruno Mars. Just the way you are. That's our song."
The couple's departure from the reception was just as dreamlike. Sparklers lit their path as they climbed into a golf cart to embark on the first ride of their married life together. This joyful departure, however, ended in an unimaginable catastrophe. A vehicle, driven by a reportedly intoxicated driver, struck their golf cart, fatally injuring Samantha and leaving Aric and two other family members seriously wounded.
Aric remembered the last thing Samantha said to him, "'I wished this night could go on forever. The best night of her life.' That's the last thing she said to me," he tearfully recalled. Lisa added, "I don't know what the distraction was, but she [the driver] literally ran into my daughter going 65 miles an hour."
Aric survived the accident but sustained severe injuries, including two broken legs and broken bones in his face and back. But the emotional wound, the loss of his beloved wife, cuts the deepest. "I'm still trying to wrap my head around it. That night — going on an all-time high to an all-time low. It's pretty rough to comprehend," he said.
In the wake of this tragic incident, Samantha's family has been fervently campaigning against the reckless act of drunk driving, labelling it not merely as an error, but a catastrophe that irreversibly changes lives. They have also initiated a wrongful death legal action against the driver and multiple establishments that irresponsibly continued to supply her with alcohol.
The loss of Samantha Miller, a young woman who, according to her brother, "shined the way she did" and could "make anyone anywhere smile ear to ear," has left a significant void in the lives of her loved ones. She is remembered as a "beach girl, through and through," and her memory was honored with a seaside ceremony. Aric, along with more than a hundred mourners, gathered at Folly Beach, throwing flowers inscribed with her name into the ocean. "She's up there smiling for sure," Aric stated.
While this tragic event serves as a stark reminder of the serious consequences of drunk driving, the spirit of Samantha Miller continues to radiate through the lives of her loved ones. Our prayers and thoughts go out to Aric Hutchinson and all those who were touched by Samantha's vibrant life. May God provide comfort through this challenging time and let her legacy inspire change for a safer community.