The coronavirus pandemic is proving to be a really tough time for most people, while some are succumbing to the pressure, others are rising like heroes through it.
One such person who is being hailed as a hero is a Spanish taxi-driver who received a standing ovation and cash from doctors at a hospital in Madrid after he gave patients free rides to and from appointments.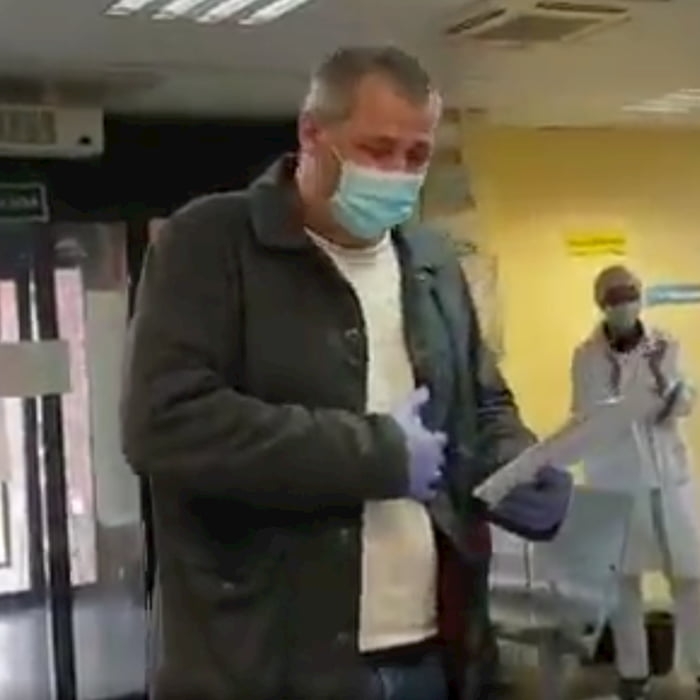 The Good Samaritan was surprised when he walked into the Spanish hospital only to be applauded and given an envelope with money and a dedication inside.
A video on Twitter shared by the Spanish Taxi union, shows the driver in tears after the heartwarming gesture and many online comments echoed the same feeling. The video has now been watched more than 3.2 million times, with people praising both the driver and the doctors.
"Es una sorpresa que le hemos dado a un taxista que lleva a pacientes sin cobrar al hospital.Le hemos dado un sobre con dinero y una dedicatoria.Le hemos llamado para decirle que tenía que hacer un traslado y ha sido muy emocionante. No paraba de llorar."
Gracias a el y a ellos. pic.twitter.com/CcXX1BVfko

— #ElTaxiUnido (@eltaxiunido) April 18, 2020
Doctors had rung the driver to tell him to pick up a patient at the hospital to set up the surprise, which has won the hearts of internet users all over the world. Spain is one of the worst-hit countries in the coronavirus pandemic with almost 20,000 deaths and 200,000 infections, second only to the US.
'This crisis is bringing out the best in many citizens. And rewarding them for it never hurts. That is precisely what they have done in a Madrid hospital, paying tribute to a taxi driver who takes patients without charging them' one wrote.
'I am proud to be a taxi driver, son of a taxi driver and father of a taxi driver. Come on, comrades!' said another.
El Taxi Unido, who shared the original clip, also reassured passengers that the cabs are disinfected between every use to prevent the spread of the virus.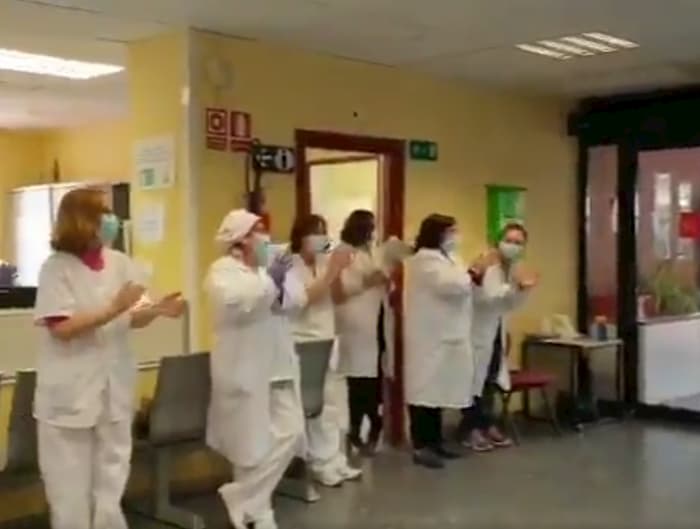 'Good things happen to good people sometimes, he clearly gave so much to others without expectation of reward. So humbling and beautiful, moments like this are the best side of humanity' said one.
'Yep, had me crying! Lovely man.
'What a kindhearted man he is. Brought me to tears. How lovely the way the hospital staff showed their gratitude
'So many extraordinary acts of kindness coming from the ranks.
'Recognition for an unsung hero doing what he felt was right. Truly heartwarming.
'Omg crying !!! This is so lovely to see on a Sunday morning' said another.
What an amazing act of kindness by this cab driver who hasn't been named, and it's so important that he was applauded for going above and beyond during this time of crisis.