A stepmom received the sweetest surprise when she was asked to legally adopt twin daughters she was raising as her own.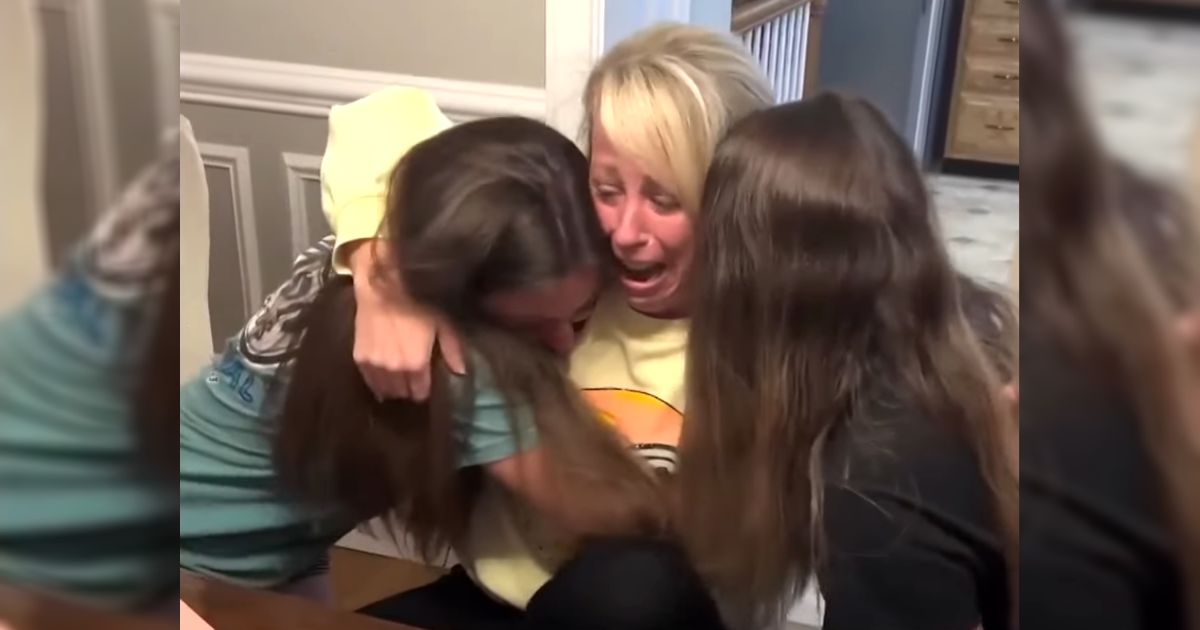 It was pure love that Julianna and Gabriella Ruvolo felt for their stepmom Becky right from the day they met her and now after 12 years, they finally asked her to adopt them.
The video of their backstory shows the twins giving Becky a picture book on Mother's Day, with all the pictures of them over the years and then they tell her, 'Oh, we have one last thing to ask you."
They blow her away when they tell her that they want her to legally adopt them and say, "We love you so much and this is one step closer to proving that you are always our mom."
They chose Mother's Day because it was "the day to ask the biggest question we will ever ask and why not ask on mother's day?"
Becky was stoked by their tear-jerking request and was in tears, as she blurted out, "I'll be honored."
She speaks about their birth mom, "I know we've had a lot of questions about their birth mom and she's just not part of their lives."
Becky started dating Pete Ruvolo in 2010 and met the girls after a few months later. She was very nervous according to Pete if they didn't get along or if it didn't work out because the girls always came first for him.
But they hit it off and they voluntarily started calling her mom. Becky called Pete asking if he told them to call her that, but he didn't tell them either. She didn't want them to feel forced to call her 'mom' as she wanted them to call her whatever they wanted.
When they were growing up also they preferred not to call her stepmom, but mom. For them, she was the loudest one, the one who was always there for them and who cheered for them on the sidelines.
Becky said, "When I read that it was just pure shock and an honor and the emotions of this is really happening."
It was the best gift she ever received and it means the world to her that her girls want her to legally adopt them.