A funeral service for a retired veteran with no family, was attended by hundreds of people who did not know him, but came there to pay their respects.
The service for Retired Sergeant First Class Michael Burke the Fourth, who died in February, was held at Fort Sill National Cemetery. There were hundreds of people present there who didn't know Burke, but felt coming there was the right thing to do.
Many of them like LeRoy Baxter, who never met Burke before, had closed his business early, to attend the service after seeing the story on the news.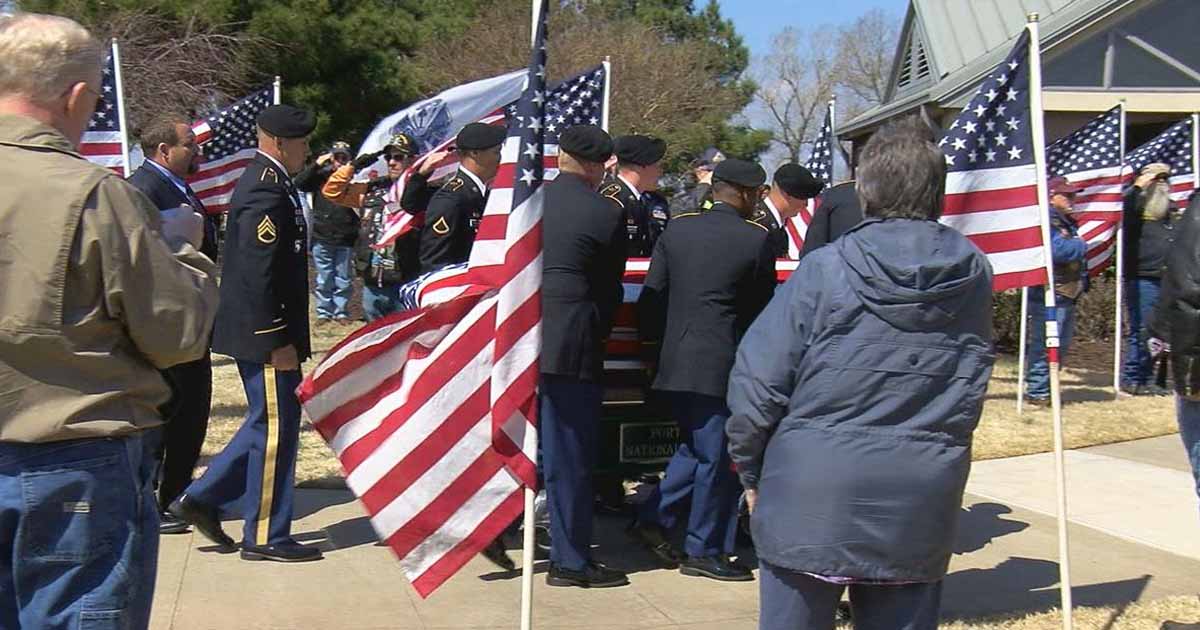 "He doesn't have any family, but he actually really does, and people care and take time out of their schedules to come out and pay their respects," Baxter said.
Burke had served in the Army for 20 years and retired from Fort Sill in 1999. A flag which was used to drape his casket was later given to Master Sgt. J.T. Litzenberg, his former neighbor.
"It is heartwarming to see a good sendoff for Mike," Litzenberg said. "Mike needed to have a good sendoff. It's just outstanding. It's great."
As his family could not be located, Scott Deatherage, with Honoring America's Warriors, said Honoring America's Warriors and a funeral home in Oklahoma City paid for the casket and planned the service. They did the needful after being contacted by a behavioral health provider on Fort Sill.
"Soldiers, they're never left alone, there is always soldiers around them…at the worst times and at the best times," Deatherage said. "They were here today…you saw them turn out in great numbers."
Deatherage said it is rare to see a veteran die without any known family and it's nice to see the community step up. "That's what America is all about," he said. "That's why this country is so great because we have the greatest people on earth, the most caring people and we're in Oklahoma too, and that's a whole another standard, and so I think that's the Oklahoma and American standard right there."