Two Manchester Metropolitan University students, Jack Spencer Furmston and Ben Camphor demonstrated their bravery and love for animals by saving a puppy from a canal.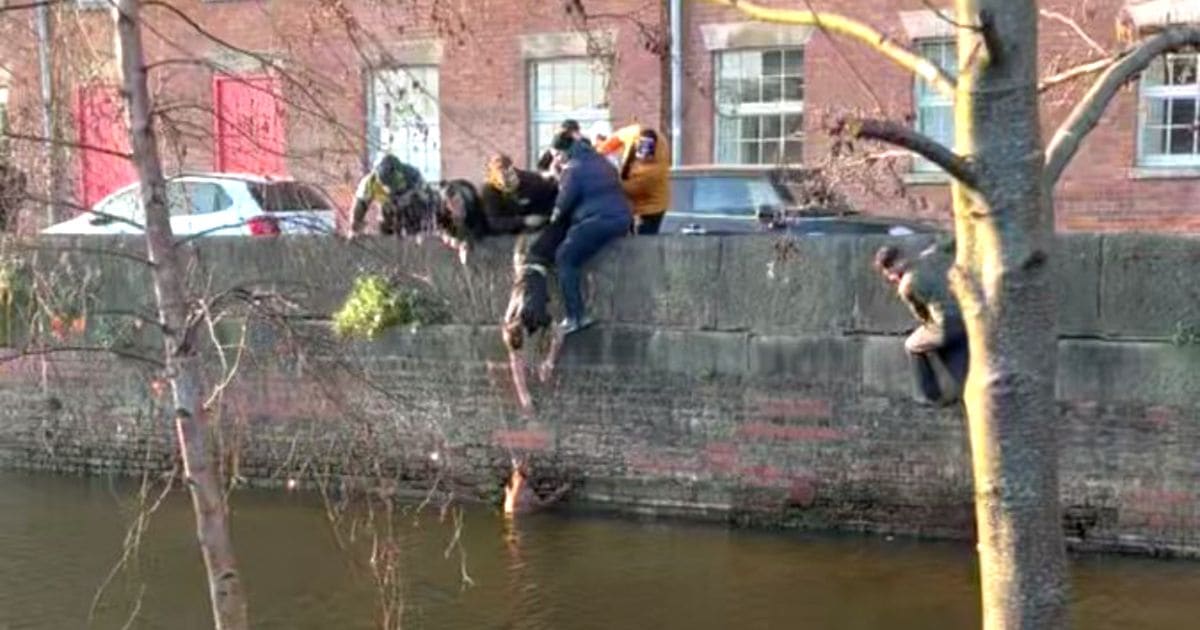 As the two friends were making their way home, they saw a dog in the canal, struggling to come out of the waters. Seeing the dog in distress, the duo jump into action, and with the help of some passerby, they hoisted the dog out of the canal to safety.
An onlooker, who goes by the name of Dabhidh MchicEamailinn, recorded the scene and posted the footage to Twitter. According to Ben, "Everyone was panicking. I couldn't let that dog down and not help, so I put my jumper down and sprung into action, climbing down first."
The heartwarming act of kindness didn't go unnoticed by the community, with one Twitter user commenting, "Well done lads you are a credit to our city.
WATCH: Students Rescue Dog From Manchester Canal
Dog rescued Ancoats pic.twitter.com/WxJ9nNmzaZ— Daibhidh (@Dbelldb1) February 13, 2023