This heartwarming video is sure to restore your faith in the younger generation. A group of students surprised their dedicated math teacher, Julio Castro, with a car, and the touching gesture has gone viral.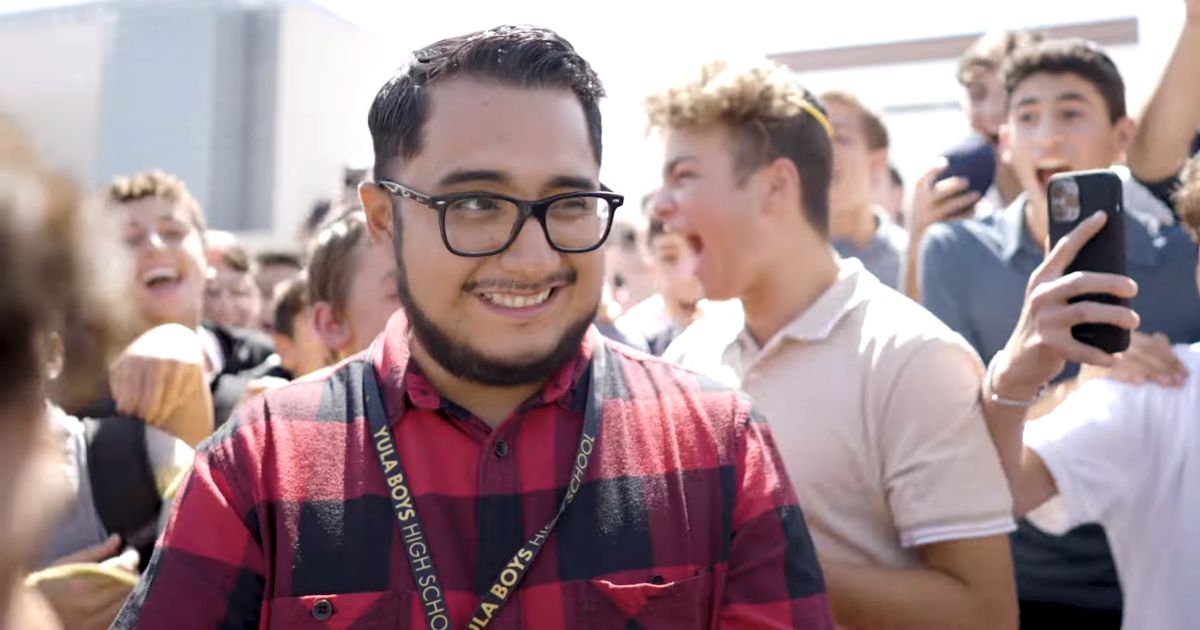 Julio is a teacher at YULA Boys School in Los Angeles, California, and sees teaching as more than just a job; it's a calling. Referring to his students as "his kids", he wants nothing but the best for them. "I want you guys to be on my shoulders and just jump higher," he said.

Despite his devotion to his students, Julio had been facing a significant problem. He needed a car, but he couldn't afford one and the distance he had to go each day on his scooter to get to school was wearing him out, physically and he was losing his precious time just on commuting. When his students came to know of his situation, they got together secretly and decided to help him.

"He made sure I understood all of the material by sitting down with me during his lunch breaks and sacrificing his time after school where he could be getting to the bus stop going back home," said Joshua Gerendash, a senior, who took the initiative to help their math teacher.

The students organized different events throughout their summer break to raise money to buy a car for their teacher. They put together a basketball tournament, had a movie night, and asked businesses in their area for financial assistance with an initial goal of raising $10,000.

The Change Reaction, a philanthropic organization, also matched the donations up to $10,000, and Galpin Motors, helped the students find a special car, a 2019 Mazda CX-3, for their beloved teacher, and donated to the cause, too.

The students' efforts were entirely documented on film by the "Dude. Be Nice" Project and also chipped in money towards the fundraiser.

A total of $30,000, was raised which was enough to pay for a year's worth of gas and car insurance for Julio.

The students then set up an elaborate plan that involved school administrators and a police officer to surprise Julio and his family with the new ride.
The school organized a Staff Appreciation Assembly soon after the school year began, and Castro was one of the honorees.
Following the presentation, Castro was escorted by a group of cheering students and presented with a gift by Gerendash, which was a llama-shaped pinata in reference to Castro's Peruvian heritage. When Castro broke open the pinata, chocolate came out along with a small wrapped gift that turned out to be the keys to a blue Grand Touring Mazda 3 Hatchback.

"As an educator, I am in awe, inspired, and proud of our students' efforts to organize this project from start to finish. This is what education is all about," Head of School Rabbi Arye Sufrin said.

Now that he had a car, Castro said that he will get to drop off his kids every morning. And then come to school with time to spare, which he can use it to plan his lesson. Even though traffic is still bad, he is delighted that he will now be able to make home on time for dinner with his family. "It's not just a car. They gave me more time with my family, " the grateful teacher said.

"What my students have done for me means the world to me," Castro added. "Being part of YULA makes me feel like I've been accepted into a new family."

Julio will be cherishing what his students had done for him for a very long time.