When singer Susan Boyle appeared on the Britain's Got Talent (BGT) stage fourteen years ago, her stunning rendition of "I Dreamed a Dream" touched hearts globally. It was a performance that transformed an unassuming woman from Blackburn, Scotland into an international singing sensation. Now, after a year of health challenges, Susan returned to her stage of discovery, Britain's Got Talent, for an encore performance that left audiences and viewers at home in awe.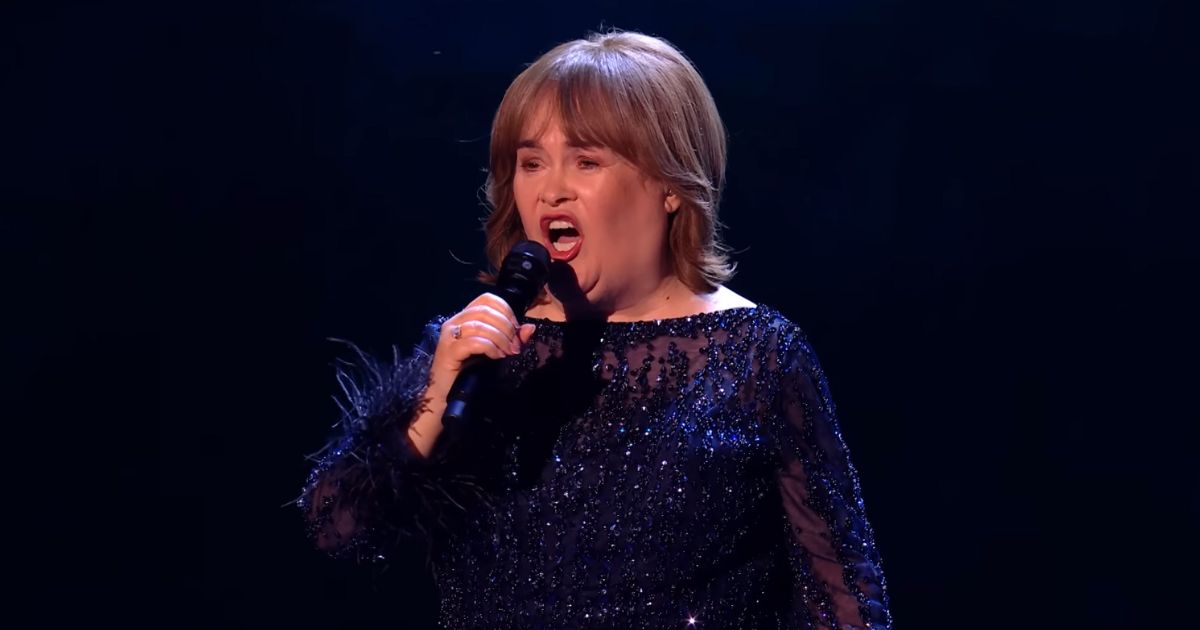 As soon as the Grammy-nominated singer walked onto the stage, alongside the West End cast of Les Misérables, the crowd erupted in cheers, palpable anticipation filling the room. Susan Boyle did not disappoint. As she began a duet version of "I Dreamed a Dream" with Lucie Jones, the audience fell silent, captivated by the soul-stirring, heartwarming performance. Soon after, they were joined by the rest of the cast, led by star Josh Piterman, for an electrifying rendition of "Do You Hear The People Sing?"
In an intimate exchange with hosts Ant and Dec, Boyle shared that she had been battling health issues over the past year, revealing, "It feels great to be here. It's extra special for me, last April I suffered a minor stroke and I fought to be back on stage and I have done it." Her words were met with an outpouring of supportive applause.
BGT viewers were quick to voice their admiration and love for Susan on YouTube. One fan wrote, "Great to see Susan Boyle return to the BGT stage it's great to see her back doing what she does best" while another chimed in, "Fabulous, glad susan is back on stage after her stroke , lots of love and respect ❤" Such was the fervor of Susan's fans and their heartfelt support.
Another echoed these sentiments and recognized her struggle, stating, "Bless Susan Boyle, she spent her entire life not realizing her full potential as a West End singer, to then go on to be one of the biggest stars to come out of #BGT. Her performance tonight had passion; she has a real HEART and her having a stroke last year – what a FIGHTER!"
Simon Cowell, one of the original judges who witnessed her 2009 debut, expressed his admiration saying, "Susan, we owe you so much. I knew you weren't well but if anyone was going to come back, you were going to come back. We wouldn't be the same without you. You are amazing."