Hollywood isn't an easy place for spirit-filled Christians as their faith can make them lose out on projects and work, but for actor T.C. Stallings, acting is a vehicle to share his faith with others.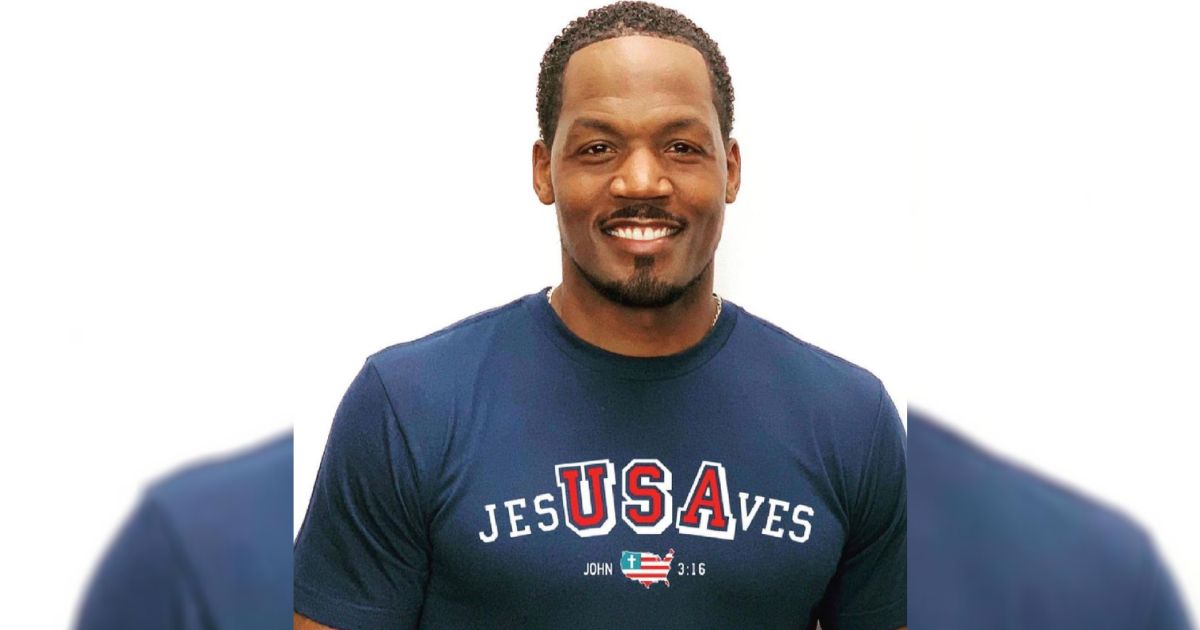 Stallings has made a name for himself after giving stellar performances in faith-based movies "Courageous" and "War Room," but he says the entertainment industry wasn't his career plan as he wanted to be a footballer.
The 44-year-old's acting career started with a small role in the 2010 film "Secretariat," but God had bigger things in store for the devout Christian. Speaking on "The Prodigal Stories Podcast," he said he was interested in acting and didn't know if it work out for him.
He told the host, "For me, when I read Scripture, I realize that's why I'm here," he said. "Once I realized that I want to live out my God-given purpose — and I trade in what I want for what He wants — that's why I just try to use all my gifts and talents for Him."
Speaking about acting, Stallings said that it "just gives me an opportunity to reflect all the glory toward Him." His latest film is another faith-based film "No Vacancy."
The firm believer says that he wasn't raised in a devoutly Christian home, but his mom was a strong believer who took him to church. His faith was "habitual" and not consistent, but all that changed after a real encounter with Jesus during his sophomore year of college.
Speaking about his life before, "I thought I was doing the right thing," Stallings said, "I would go to church and go to [Fellowship of Christian Athletes], stuff like that. I was one of those people — I was an outspoken type of Christian, too. I just innocently thought I was doing enough, you know?"
But still, he kept doing things that were not right in the sight of God, "I'm still cussing, I'm listening to cussing music. I did whatever I wanted because I didn't think God cared about those things." He said, "I thought all I had to do was believe," he explained.
He got to know through somebody in a one-on-one Bible study that it was "not enough" to believe in Jesus because "The Bible says even the demons believe, you know? During a study on who a true follower is he realized that 'Man, I'm letting God down. I gotta get this stuff right.'
He stopped letting others tell him what God expected from him and instead studied the word of God and allowed the Holy Spirit to speak to him. He said. "I really started caring about what was in Scripture." Through the study, he got to know what it meant to be a Christian and said that if God looked for His Christians through His word, then He needed to find him.
Even as the price of standing for your faith can cost you everything in Hollywood, Stallings says remaining silent about your belief is worse. He has designed a coaching program for Christian actors called "Uncompromised," because he wants to do something for God and he feared Him say, 'You know what? You were a coward on earth. You did what you needed to do to blend in. You tried not to have people upset with you because of Christ and all of that, so you think you can have it both ways.'
Stallings says, that he draws inspiration for sharing the word of God from the thought, 'What would God want me to do? What would Christ want me to do? What is the Holy Spirit leading me to do?'
He says he cares more about what God says about Him than what others say. Stallings says he shares the word of God with others because, "So to not share puts me in the line of fire of the Lord, and that ain't happening. So that's what gives me the courage. It's not hard. And plus, I don't control the outcomes. I leave that up to the Lord. I let the Holy Spirit lead."
Listen: T.C. Stallings Shares About His Faith And Mission