Music Travel Love performs a beautiful rendition of Eric Clapton's 'Tears In Heaven' written after the death of his son Connor.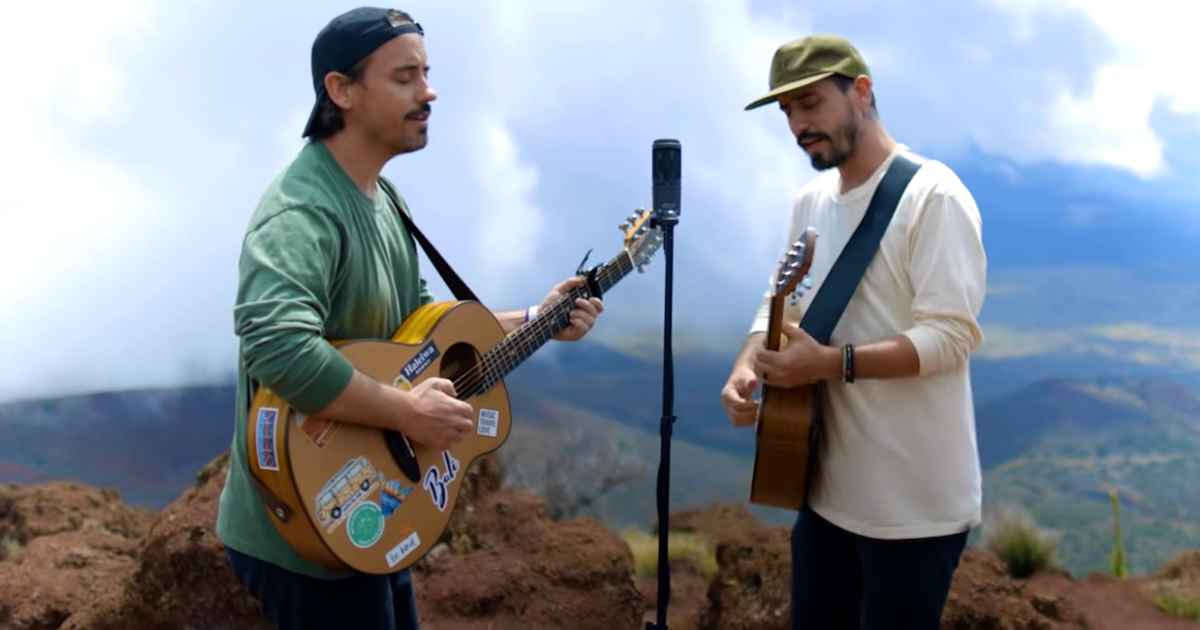 'Tears In Heaven' was composed by Eric Clapton after the tragic death of his son who accidentally ran out of an open bedroom window on the 53rd floor of an apartment building.
Eric Clapton met Italian model Lory Del Santo in 1985 and had their son Conor a year later in August. 21, 1986. They started to live as a family and Eric and Conor would play for hours, kicking balls around on the terrace and going for walks in the garden.
Eric deeply loved Connor, and let Lory raise Conor. She wanted another baby, but Eric was insecure and so they went their separate ways. They used to meet up so Eric could see Conor from time to time. The day Eric realized what Conor meant to him was just the day before Connor died.
On March.19, 1991: Conor and Lory had come to New York for Easter to spend time with Eric and had gone to the circus on Long Island. He wanted to look after him, cook for him and wash him all by himself. He said, "I want him to come to London where I can take care of him." He had finally discovered what it meant to be a father.
The night before the accident, Conor went to bed and was pretending to be asleep and was so excited about the day he'd had with his Daddy. On March. 20, 1991 Conor was talking about the elephants he had seen with his Daddy at the circus the day before. Eric was going to come and collect them and take them to Central Zoo. Conor was in his room, playing with his nanny and talking and shouting happily.
The apartment block janitor was in the apartment cleaning, and Lori told the nanny and the maid not to leave Conor alone for one second. She came out of the bathroom and heard the fax ring.
Suddenly she heard Conor start running as he decided to play hide and seek and heard the nanny running right behind him. As Conor ran into the room where the janitor was cleaning, the janitor stopped her to tell her that he had slid open the window and a wall of glass had fallen.
Conor ran straight through the window and then the nanny screamed and when they went near the open window Lori collapsed when she saw what had happened. Eric arrived five minutes later and found it hard to believe at first, but when he saw what had happened he was heartbroken.
Conor died on impact after a fall from the 53rd-story window of his mother's friend's New York City apartment. He landed on the roof of an adjacent four-story building. His funeral was held at St Mary Magdelene's Church in Clapton's home village in Ripley, Surrey, attended by celebrity friends including Phil Collins, George Harrison and even Patti Boyd.
A few days after the funeral, Eric received a letter Conor had written when he was in New York. Telling Eric how much he missed him and loved him and wanted him to come over. His grief was expressed in the song "Tears in Heaven" that he had written for his son Connor Clapton.
Today as we listen to a cover of this popular song by Music Travel Love we are reminded of the deep love and grief of a father's heart when he loses his beloved child.