America has been witnessing protests against the police all across after the death of George Floyd, footage on television have shown violent clashes between the protesters and the cops. But out of all the carnage, comes a heartwarming story of bonding between a Miami police officer and his teen attacker which is bringing hope to many hearts.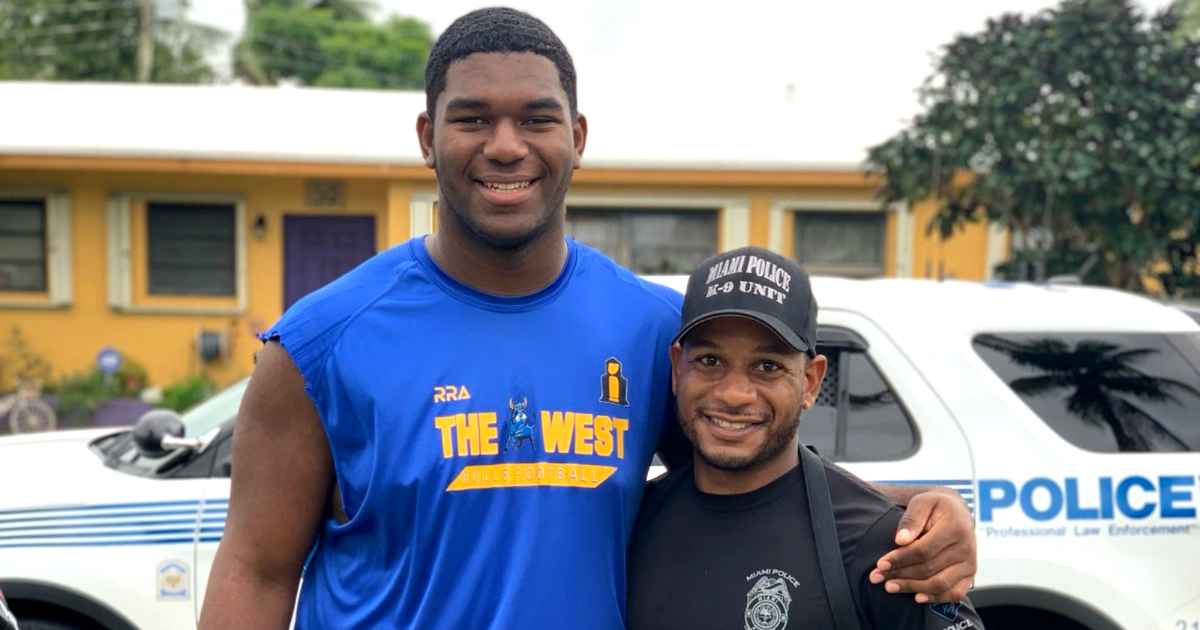 Michael Marshall, 17, hit Miami police officer Raymon Washington with a skateboard during a protest which descended into violence on June 10. But now Washington frequently attends Marshall's high school football games and sits with the teen's family and the two talk about football, family and life.
"I was that kid — high school athlete, wanted to go to college. Had offers on the [table]. I was like, I don't want to screw this kid up. If I can change one life, and that's it, then that's it," Washington said. Marshall and Washington met in a conference room at the Miami-Dade Children's Courthouse on Oct. 12.
Washington was initially apprehensive about meeting the teen, but eventually, he met Marshall and even gave him his personal cell phone number, and offered him rides to and from football practice, and help finding him a tutor. The teen had no connection with the cops or ever been to a protest before he was arrested. He also didn't know any of the other protesters and arrived alone after his mother dropped him off there.
Protesters ended up destroying statues of Christopher Columbus and Juan Ponce de León, and fights broke out between protesters and law enforcement. Marshall hit Washington over the head with his skateboard as Washington was fighting with another protester. But he turned himself in after police were informed that it was Marshall who had attacked Washington.
Marshall said he was sorry for the incident, "When I was going home, I looked around and realized this took a hard curve and it wasn't for me," Marshall said. He is facing charges of aggravated battery of a law enforcement officer, but all charges will be dropped if he completes probation.
He received a plea deal which included probation until his 19th birthday and volunteer hours at the Miami Police Department. "I should have been dead three times this year," Washington said. "For some reason, God was like, you're here for a reason."