A story of a young man taking care of his elderly neighbors every day is melting hearts all over the country.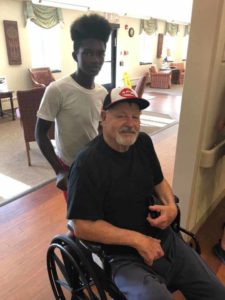 The 15-year-old boy regularly checks on his elderly neighbors living across the street from him.
Romemylion Mitchell helps Trent and Cianne Joyner with their groceries and mows their lawn.
Photos of Mitchell visiting the couple in hospital was shared by the Joyner's daughter, Tiki, after her mom had a medical issue.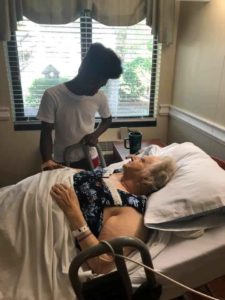 Tiki wrote on Facebook, "I just want to take a moment and recognize this sweet fella that lives across the street from my parents," she posted.
"He checks on them every day and has grown to love and care for them deeply. He rides with Dad to the store, helps him shop and brings the groceries in.. he cuts the grass and whatever they may need. Not many 15 yr olds would take the time to care and be there for elderly neighbors."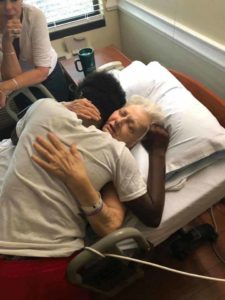 Tiki continued, "When he saw Mom today he busted out crying and just held her tight.. what a blessing and just wanted to pass on something heartwarming instead of the sad news we see and hear every day."
This article fills us with so much of hope for the future of our country when we have loving and caring young people like Mitchell around.