A brave Missouri teen is winning praise for rescuing a disabled man, struggling to get home as a tornado hit the city.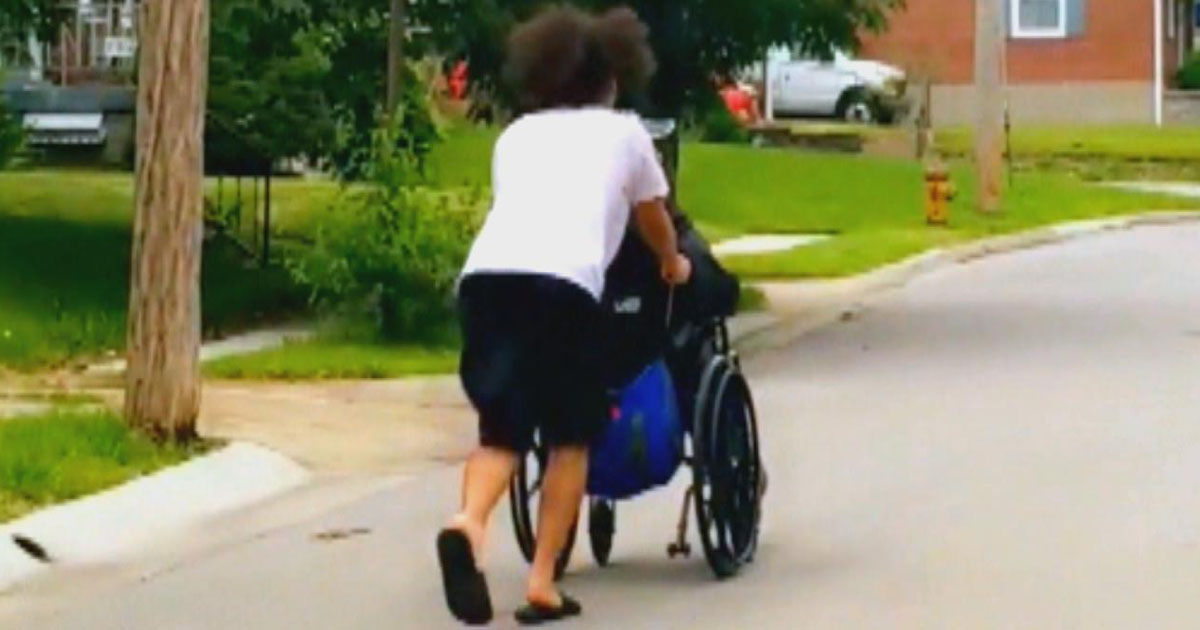 Gregory Beck is a double amputee needing a wheelchair to move about in St. Louis, Missouri, as well as being legally blind due to diabetes.
He was leaving the grocery store, when tornado sirens started sounding.
He was wheeling himself home, when passing drivers would shout at him to get fast to safety, but as he stopped at a gas station to rest, a car pulled over to help him.
A 16-year-old boy, Seth Phillips who was in the van with his mother Amber Gilleylen, saw Beck in his wheelchair. He was worried about him and asked his mom if he could help to push Beck home.
Phillips pushed Beck's wheelchair, a quarter of a mile to his house, a journey which usually took Beck 25 minutes to complete.
Gilleylen was filled with pride for what her son was doing for Beck, and followed him in the car, filming a video of him pushing the wheelchair.
The video has gone viral, she says, "My hope is that other teenagers will see that it's the cool thing to do, you know, it's good to help other people," Gilleylen said, "It doesn't make you uncool to stop and help someone who needs it."
Gilleylen and Seth have not stopped showing kindness to Beck here, but also started a GoFundMe page to raise money for a new electric wheelchair for him, they have reached halfway at $4,000.
This is such an amazing story of kindness and courage shown by a young man, we are bowled over by what his mother and he are dong for Beck.