Tennis player Jodie Burrage stopped her Wimbledon match to rescue Ball boy after noticing something amiss with him.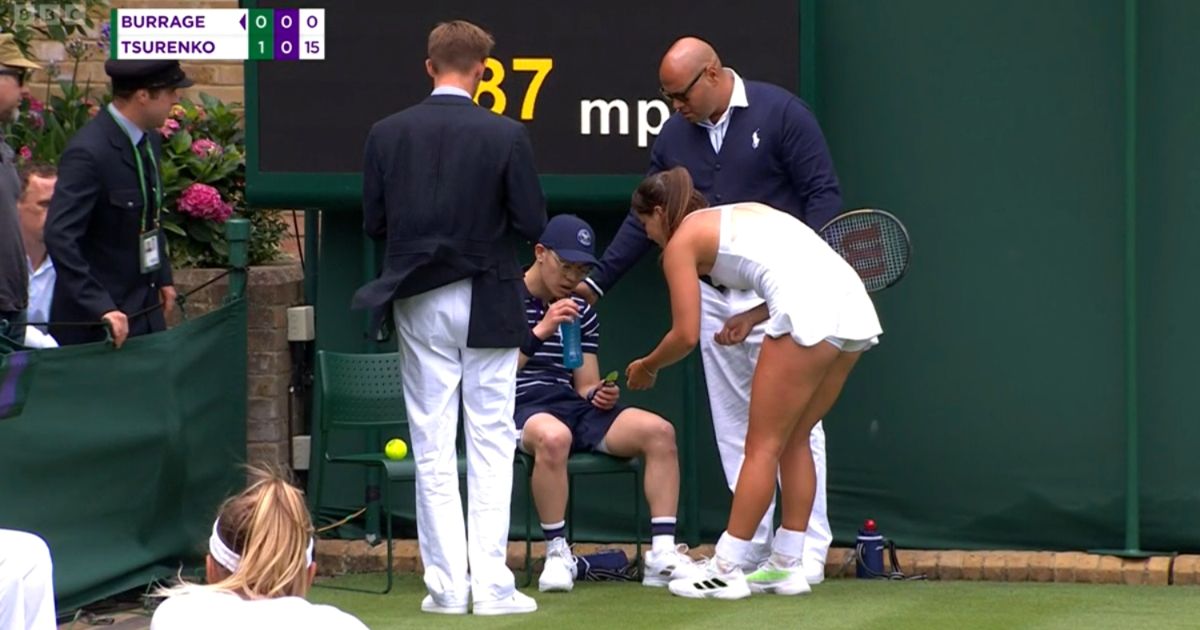 Wimbledon Tennis matches are attended by the Royal family, and celebrities, and are aired on television for millions of people to see around the world.
This annual Tennis tournament is hosted in the United Kingdom and is played by only the top professional Tennis players who go on to win the coveted trophy and millions of Euros as prize money.
So when 23-year-old Jodie Burrage from Britain saw a Ball Boy looking pale, she didn't wait for others to help out, but the star dropped everything to carry water and snacks from her bag to the boy and make sure he was feeling better.
Watch the video below to see Burrage's reaction when she saw the sick boy. The match was interrupted for 10 minutes due to this incident and resumed after the ball boy was helped off the court.
👏 @jodieburrage 💚 https://t.co/2solQAwcTD pic.twitter.com/tSHZ4oyw4p

— The Overrule (@theoverrule) June 27, 2022
When Burrage was asked why she did what she did, she said, "I just reacted how I think anyone would. He was not in a good spot," Burrage said. "I just tried to help him out as much as possible."
Even though Burrage went on to lose the match later to her opponent Tsurenko, she won many hearts with her act of kindness. She will be returning back to play in the doubles later in the week.