A single father just did something special for his two sons. Chatchai Panuthai from Kanchanaburi, Thailand dressed up as a woman and attended his sons' school event prior to the Mother's day. (Scroll down to watch the adorable video)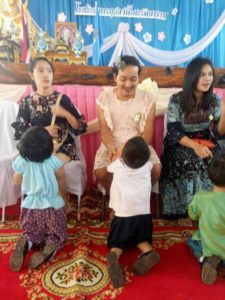 It's a Thai tradition that takes place once a year ahead of the Mother's day. During this occasion, children shows their gratitude to mothers by kneeling at their feet. 5-year-old Ozone and Imsome, 3, were waiting alone when fellow classmates participated the event with their moms.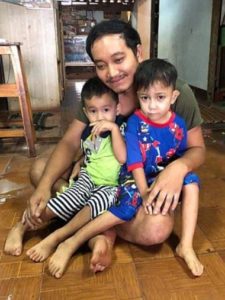 Panuthai and his wife are divorced since three years now. She currently lives in Europe. This devoted father didn't want his sons to feel left out because of the absence of their mother. So the 32-year-old wore their mother's pink dress, pinned up his hair with a flower and attended the event.
Panuthai's friend captured the sweetest moment and posted it on Facebook with the caption "Best mom of 2018."